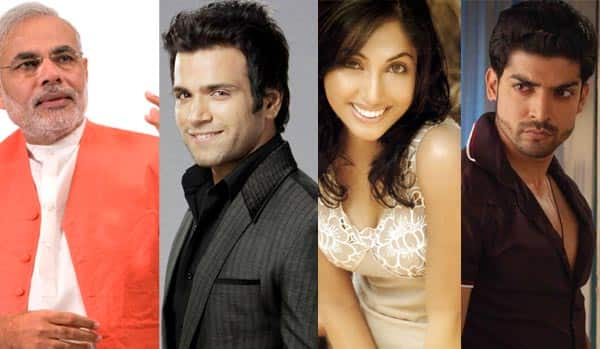 Amidst high expectations, the Modi Government will present its first general budget today (June 10) at 11 am
Prime Minister Narendra Modi faces the first major test, when his fresh-faced government presents its maiden budget today (June 10). Finance Minister, Arun Jaitley, along with Minister of State, Nirmala Sitharaman, has left North Block to present the Union Budget 2014-15 at Parliament House. And while there are hopes running high amongst the masses of the nation, people from telly land are no different. We got in touch with various small screen actors and asked their expectations from the Modi government. Here is what they had to say:
Gurmeet Choudhary: This is the first budget after the formation of the new government. So I want it to be beneficial for the people, who have supported Narendra Modi. There needs to be damage control.
Karan Wahi: I really have no idea how this budget thing works. So it would not make any sense for me to comment. All I can say is that it should be benefit the masses of the nation.
Mouli Ganguly: I am really hoping that it's sensible. There are lot of people, who have been blaming the new government, so let's just hope that this budget is a good answer to all the blamers. I am keeping my fingers crossed.
Rithvik Dhanjani: There was a high inflation when the earlier government presented the budget. An inflation of 38.7% to be precise. So this time, I want the new government to clear all the mess and I am hoping it will.