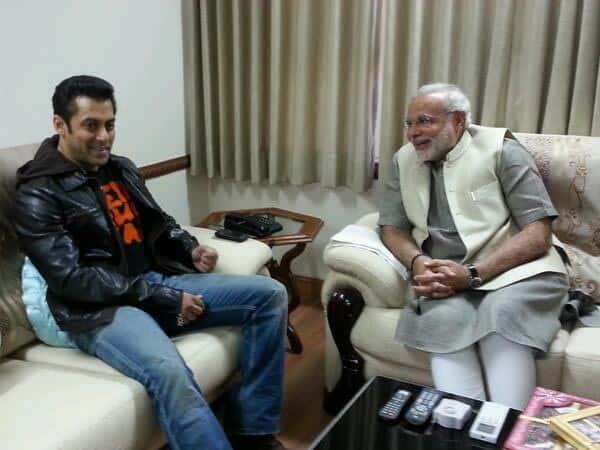 Earlier the Kick actor was seen flying kites with the nation's Prime Minister and now he says that he is happy with the budget
Looks like Salman Khan has taken his fondness for the newly elected Prime Minister of India Narendra Modi a notch higher. He was seen interacting with Modi and even attended his swearing-in ceremony. Salman Khan is certainly a believer of the "Achhe Dinn Aane Wale hain" theory.
That is why the budget that was announced by BJP Finance Minister Arun Jaitley yesterday appealed to the actor as well. He was quoted saying, "I don't understand budget fundas but I liked the idea of SKILL INDIA apprenticeship programme, entrepreneurship development. This will lead to creation of jobs, so I say budget mein KICK hai!"
Interestingly enough the Singham Returns actor Ajay Devgn has different views on the budget. The actor who is a good friend of Dabangg miyaan, though pleased with the encouragement of youth and entrepreneurial skills quite like Salman was "disappointed that nothing (was)mentioned or planned for film industry despite the no. of issues we face and approach Government."
Though the Singham and Dabangg of Bollywood may have a difference of opinion on the budget,  the two actors are happy with Narendra Modi's leadership.