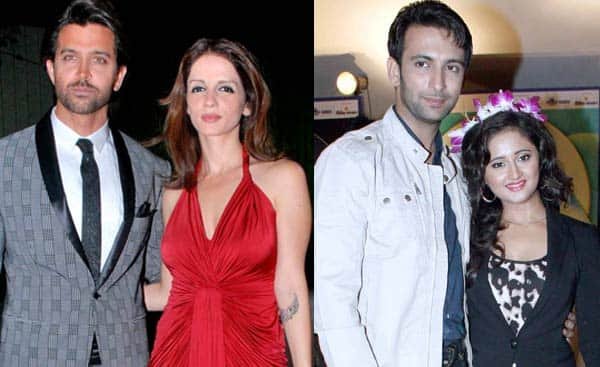 According to the grapevine, Tapasya and Veer of Uttaran, whose real life marriage hit the rough patch are planning to reuinte
While Hrithik Roshan and Sussanne have headed for a divorce, looks like TV couple Nandish Sandhu and Rashami Desai, who also have been living separately due to some trouble in their marital life, might reconcile very soon. Yes, in an interview with a leading daily, Sandhu said that he and Rashami want to sort everything out and stay happily ever after like a normal couple. There have been problems in my marriage and we are working towards a positive outcome. In the last few months, we consciously chose to stay away from talking about our personal life because I feel the more we talk about it, the more people seem to be interfering in it. Tell me, which couple does not go through problems? We don't have anything to hide from the public. We are trying to mend bridges and like any other normal couple, we also want to solve things and live happily ever after. I just want people to show some respect for our privacy so that we can amicably solve this troubled situation in our lives," Nandish said.
For those of you who don't know, Nandish and Rashami met on the sets of Uttaran and fell in love while they were shooting for the show. Later, the duo took their relationship to the next level as they tied the knot on February 12, 2011. However, in the first half of 2012, news came in about some trouble brewing in their marriage. The couple decided to go part ways and have been living separately ever since then. It was also speculated that they both might head for a divorce as well.
If you will remember, Nandish who isn't seen in Uttaran anymore visited Rashami on the sets of the show very recently. The duo were were spotted having lunch together and looked happy. And considering Nandish's recent statement, looks like they might get back together sooner than ever. Fingers crossed.