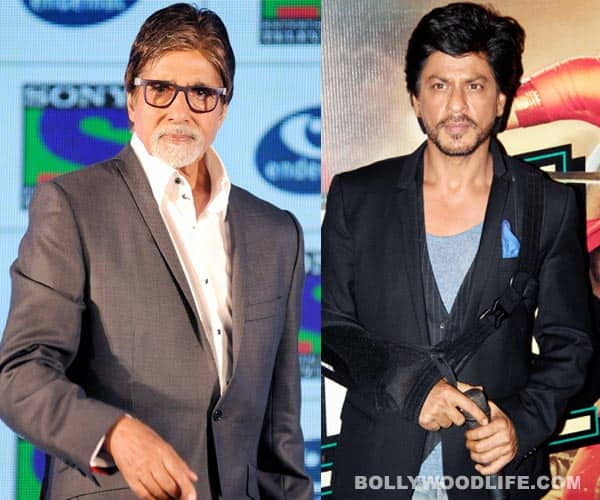 Bollywood celebrities are disturbed over the national tragedy in Uttarakhand
Members of the Hindi film fraternity, including megastars Amitabh Bachchan and Shahrukh Khan and writer-lyricist Javed Akhtar, have mourned the current situation in Uttarakhand where hundreds have died and thousands gone missing in unprecedented flash-floods and landslides.
Here's what Bollywood celebrities had to say:
Shahrukh Khan: As insignificant as we are against Nature's fury, a prayer of Hope for all suffering in Uttarakhand. May Allah give them strength & safety.
Amitabh Bachchan: A moment of prayer for those that suffered the floods in Uttarakhand. Many stuck, many lost. Army doing incredible job! Salute.
Javed Akhtar: Uttarakhand has become a national tragedy. So many dams, so called development. Alas, they ignored the environmentalists' warnings.
Onir: Time for the government and all of us reflect how nature lashes back if we continue to destroy it. Commendable work done by the Army to rescue people. We as a people of the same nation need to get together and support those who have lost everything in this calamity. We have to help them rebuild their lives. It is not only the government's responsibility.
Yami Gautam: Feels really sad and disturbed (disturbing) to see what havoc has taken place in Uttarakhand. Prayers for all those affected.
Sammir Dattani: Disturbing news of hundreds stuck and lost in Uttarakhand due to floods. Prayers for safety of all out there. The Army is doing their best.
Rajniesh Duggall: Prayers for the fellow citizens. Uttarakhand state government needs to take a step.
The celebrities took to Twitter after media reports said that many people from Chhattisgarh travelling in Uttarakhand as pilgrims were either dead or missing since the last weekend, when the mishap took place.