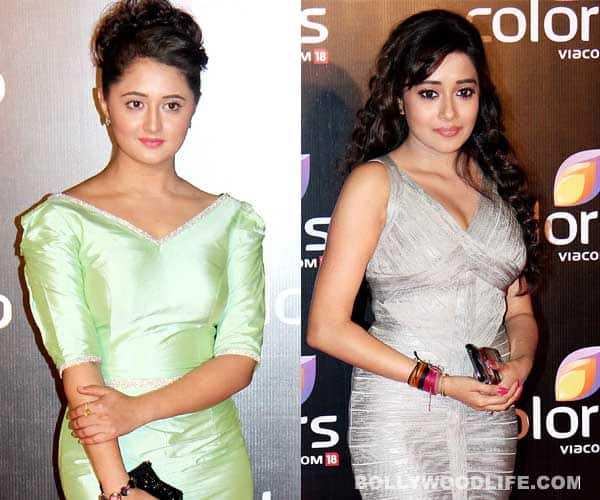 Recently we have witnessed a lot of exits from television shows, but that shall soon change
Uttaran stars Tina Dutta and Rashami Desai are worried, thanks to the new MoU (Memorandum of Understanding) jointly signed by CINTAA (Cine and TV Artistes Association) and IFTPC (Indian Film and TV Producers Council). Producers allege that they have to bear huge losses when shows wind up before their tenure. Mahabharat producer Saurabh Tewari shared his thoughts on the recent development in the TV circuits with a leading daily, he said, "The MoU is basically to correct undisciplined actors. Sincere and disciplined actors need not worry." On the other hand, telly stars from top shows are fuming with anger at the thought of signing registers and staying put in a show for minimum three years.
TV stars have labelled this new move as 'encroachment of an actor's freedom' and have raised objection. Tina Dutta who plays Ichcha in Uttaran said to a daily, "We are here to perform and entertain people; we are not labourers." Her co-star Rashami Desai added, "Serving a notice period should be fine as it gives ample time to the production house to find a suitable replacement. What if the show goes off air in six months? There is no clause to cover the actor."
The Balika Vadhu hero, Shashank Vyas feels, "Most daily soaps hardly last a year. We work in an insecure environment. We might have lot of offers today, but nothing tomorrow. There should be an understanding between an actor and producer. If an actor wants to take up another offer, he/she should be allowed to exit after serving a two-month notice period. That time is sufficient for the producer to look for a replacement."
We wonder if this rule will be applicable to Bollywood's late-comers who have ventured on to the small screen? Or is it purely limited to the daily soaps?
BollywoodLifers, do you think it is right to fine TV actors who report late on the sets?