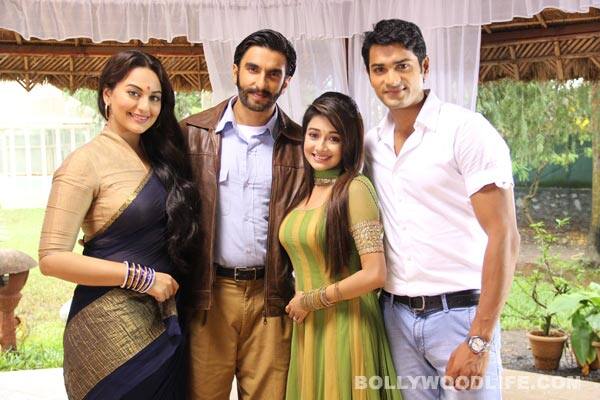 The turmoil of hearts can be sorted when you have a new angle or a fresh perspective to things. That's exactly what Ranveer Singh and Sonakshi Sinha did for the main leads of Uttaran as they promoted their new film, Lootera
They love each other, but Vishnu aka Aakash's (Mrunal Jain) betrayal is too big to be forgiven. Vishnu married Meethi (Tina Dutta) to seek revenge against Iccha (Tina Dutta). However, his angst died when she did, too young, too soon. In the meanwhile, Vishnu never realised that he had begun to care about Meethi, until it became too obvious to ignore. However, on learning about Vishnu's treachery and agenda, Meethi breaks down and begins to doubt his love for her.
Uttaran is now at a point where Meethi is torn between her love for Vishnu and his betrayal. In the meantime, Aakash is confused between the love for his wife and his mother's revenge. In this complicated and tumultuous time, Ranveer and Sonakshi come into the picture, literally, to explain that love can be complicated if you let it go that way. Sometimes the one you love may not be perfect, but being with them in spite of everything is what true love is all about. Whether the couple understood that or not remains to be seen.
Watch the episode and let us know what you think, BollywoodLifers – do you believe in love?