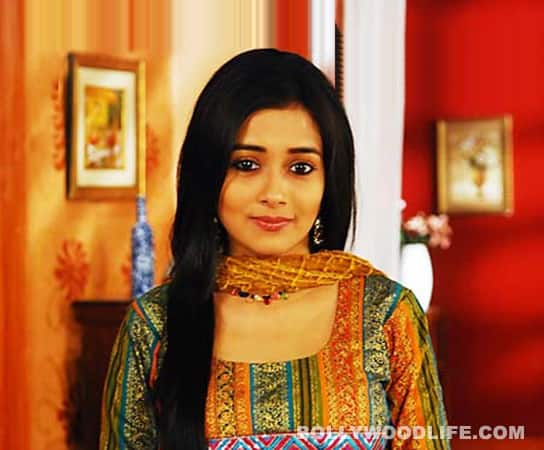 The actor will play the double role of both Ichcha and her daughter Meethi
Popular show Uttaran is set to take an 18-year leap, with actor Tina Dutta playing a double role as 35-plus Ichcha and her young daughter Meethi. "I feel privileged that the show that launched my career is also helping me take it forward in such a spectacular manner. I feel blessed that I not only get to play two different characters, but also get to experiment with my look," said Tina. "I am spending as much time as possible working on how I will make Ichcha and Meethi two distinct characters, yet with similar characteristics. It is a challenging job and I am absolutely excited about working on it."
Sreejita De has been roped in to play Mukta, daughter of Ichcha's childhood friend Tapasya. They will be supported by Yashdeep Nain and Chaitanya Choudhury. Even as the new characters lead the way, the show's popular characters Jogi Thakur, Ammo and Naani will continue being a part of it.
The show started off with the portrayal of Ichcha and Tapasya building their friendship as kids, their squabbles as adolescents and their love-hate relationship as adults. The new leap will put focus on their children and life thereon. "Uttaran is a struggle between the haves and the have nots which has been portrayed through the lives of Ichcha and Tapasya so far," Prashaant Bhatt, head of fiction, Colors, said in a press statement. "The 18-year leap is a natural progression that will not only continue the portrayal of their lives, but also shift focus to their children. The new characters will infuse the show with a new life thus making it very interesting besides retaining the core concept of Uttaran. While the existing characters will now move on to take on some more interesting shades, like Tina's mother-daughter avatar, new faces will take on strong characters that take the story forward. We are sure that Meethi and Mukti will recreate the amazing chemistry that was shared by Ichcha and Tapasya when they started their journey," added Bhatt.
Uttaran started in December 2008, after which the storyline took a 10-year leap forward in 2009 and actors Tina and Rashmi Desai were introduced. Post the second leap, the story will not only focus on the continuing trials and tribulations in Ichcha's life, but also the new twist in the tale with Meethi and Mukta's friendship while they have no knowledge about the reality of their past.
Uttaran airs weeknights at 10pm on Colors. The leap will take place on March 26