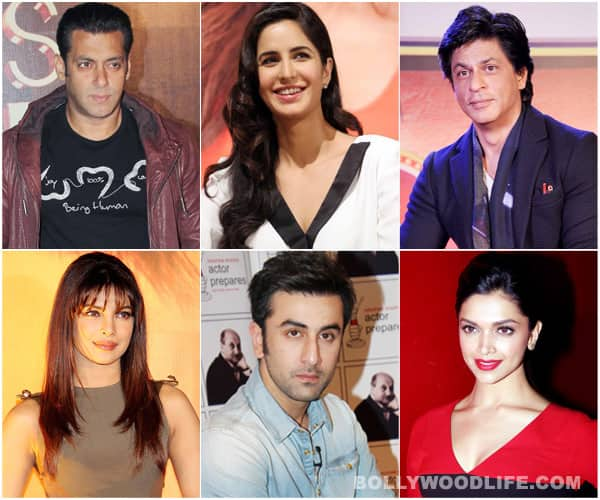 That special day of love is fast approaching and this is the perfect time to express your feelings to the star who makes your heart go dhak dhak
Apart from speaking, shouting, singing, writing, whatever…your love to the man or that special woman in your life, Valentine's Day is also a great opportunity to tell your favourite star how much you love him or her. So here's your chance to woo that starry someone who sets your heart racing – write them a love letter telling them exactly how you feel!
After doing our bit of research on love, we came up with the names of the top 20 heartthrobs of the year – 10 male and 10 female actors. Click on the name of the star you wish to write to and leave your letter in the comments section. If we think your letter is the most fun, lovey-dovey and smart, we will publish it on the main page of Bollywoodlife.com on February 14. And we will send it to the star of your heart!
So go ahead and show us how you feel that very special ishq wala love!
The boys!
The girls!
P.S: Don't forget to add your email id at the end of the letter so that we can e-mail you the link when your letter is published on www.bollywoodlife.com. And, of course, we will send your beloved star your mail id, so you could get lucky and get a very special email!