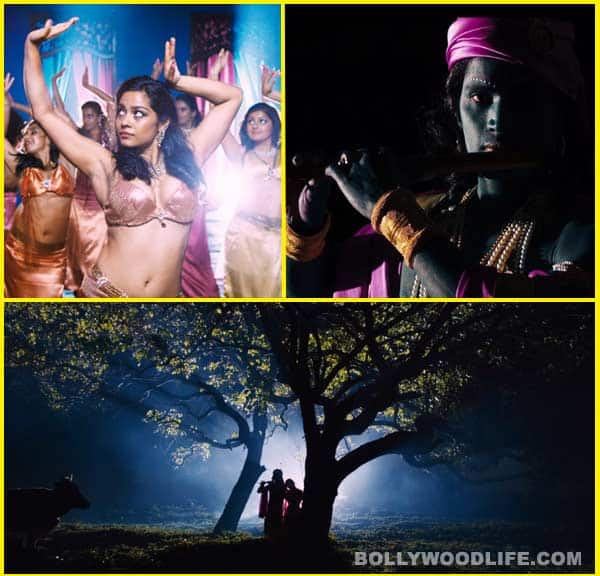 This number from director Khyentse Norbu's latest film that won awards at the Busan International Film Festival is a slow-burning account of youthful yearning going into overdrive. Don't miss this visual treat!
Khyentse Norbu's Vara: A blessing is not your regular potboiler. The movie was launched at the Busan International Film Festival to positive reviews. And here's a song from the production that will leave you spellbound. Set against the lush countryside of an Indian village that has not yet caught up with the modern world, this film presents a fantasy space where a spectacular dream-world of Hindu gods and goddesses merges seamlessly with traditional Indian dance and timeless music. A fictional story depicting love and devotion with layers of passion, it is hatke in the best possible way.
In this number from the movie you see Shahana Goswami trying to match her elegantly seducing steps with Lord Krishna's gopis. The tale moves seamlessly through time, from the mythical to the more plausible, with elements of a classic Bollywood item song thrown in.
Breathless by Shankar Mahadevan is presented in a beautiful manner, with the earthy Shahana, a tremendous actor, doing a fabulous job as a dancer, her face a mirror of emotion. There are colours, stunning landscapes, beautiful lighting and a costume drama that will enchant you with its brilliance and playfulness.
Take a look at this must-watch spectacle!