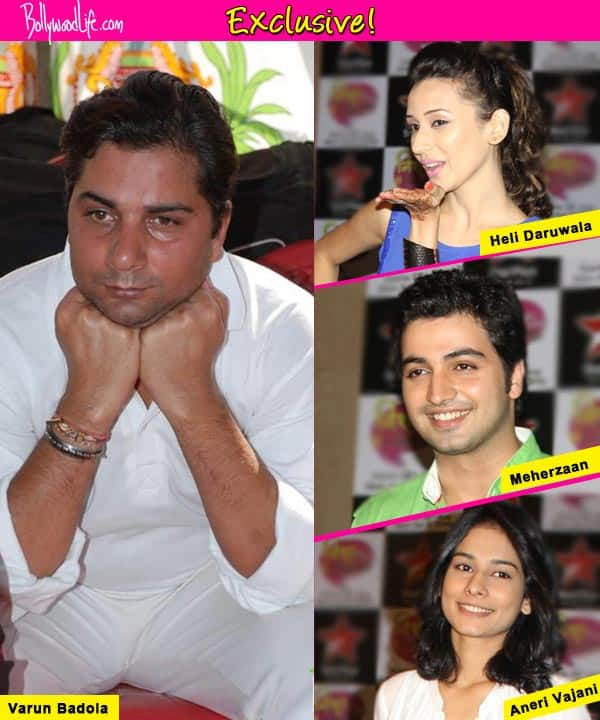 He is indeed multifaceted; why we say so? 'Coz he acts, directs, sings and dances too
Varun Badola is a man of many talents. Besides recently joining the cast of Life OK's Tumhari Pakhi, the actor is also busy directing a few episodes of Star Plus' newly launched daily soap Nisha Aur Uske Cousins.
Meherzaan Mazda, who plays the character of Umesh said, "I thought he was probably playing a pivotal character in the show. But he didn't seem to be part of the family, so I kept wondering what role he is playing. Later on, someone told me that he will be directing a few episodes of the show."
Heli Daruwala, "When I first saw Varun Badola on the sets, I didn't know he was going to direct us. I was very nervous about acting in front of him. The best part is that he is both an actor and a director. He has immense patience; not once has he lost his cool with us."
Aneri Vijani, who plays Nisha in the daily soap further adds, "It's a learning experience working with Varun Badola. In fact, I have a lot of scenes with his father, VM Badola, who plays Dadaji in the show. I am waiting for Varun to direct one of my scenes with dadaji; now that would be legendary."
The show is majorly directed by Rahib Siddiqui of Kitani Mohabbat Hai 2 fame. Varun was on the sets to direct just a few episodes.