Twitter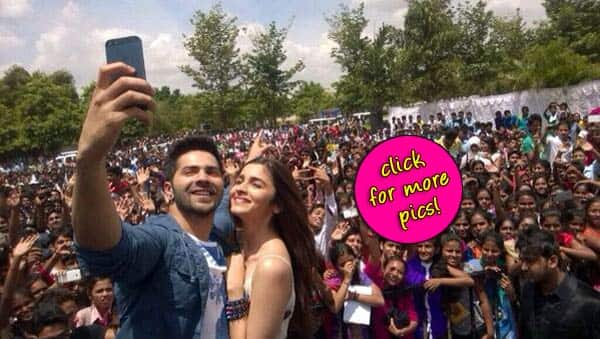 skip advertisement
The Humpty Sharma Ki Dulhania stars are taking the nation by a storm in ways more than one! And now they have invented with the Humphie!
Varun Dhawan and Alia Bhatt have been on an intensive promotional tour across the country. Now wherever they go they click selfies, but not the kind you already know of. The Humpty… stars have coined the term Humphie wherein they click a selfie with the entire crowd of fans behind them! Yes and our handsome Varun has coined the term Humphie himself to make these selfies even more special.
Now it that just the best kind of selfie or what! We bring to you a compilation of ALL the Humphies Varun and Alia have clicked so far with them flashing their ever charming smiles and a huge crowd going insane behind them.
Varun and Alia are the trendsetters of the seasons and we think that people are gonna move over from the selfies to the humphies pretty soon, what do you think peeps?