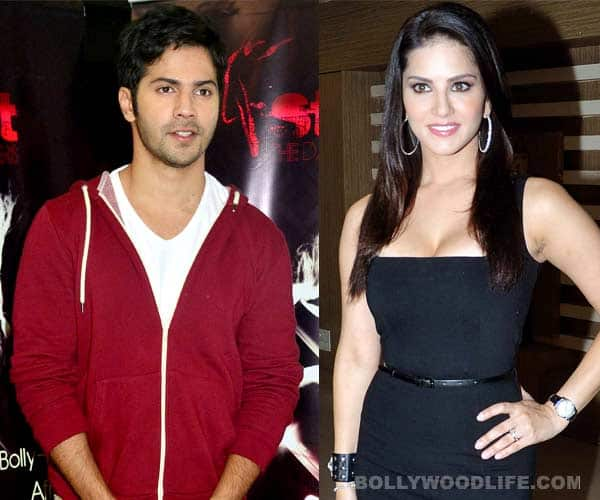 Well, Varun doesn't want to get associated with the hottie for a film or anything of that sort…Read on to know what we're talking about
Sunny Leone fans, who will go to watch Ragini MMS 2 will be in for a big treat from Varun Dhawan too. You ask us, how? Well, we're sure you've heard the song Palat from Varun's upcoming film Main Tera Hero. Palat, a number high on energy is a new favourite among the masses and Varun has been compared to Govinda due to this song. Anyways, we hear that as a promotional strategy for Main Tera Hero, the filmmakers will be attaching the remix of Palat, instead of the film's trailer with Sunny Leone's Ragini MMS 2.
Well, with Varun's Palat featuring with Ragini MMS 2, the film will no longer be a treat only for men… While Ragini MMS 2 will hit the theatres tomorrow, Main Tera Hero is slated for release on April 4.