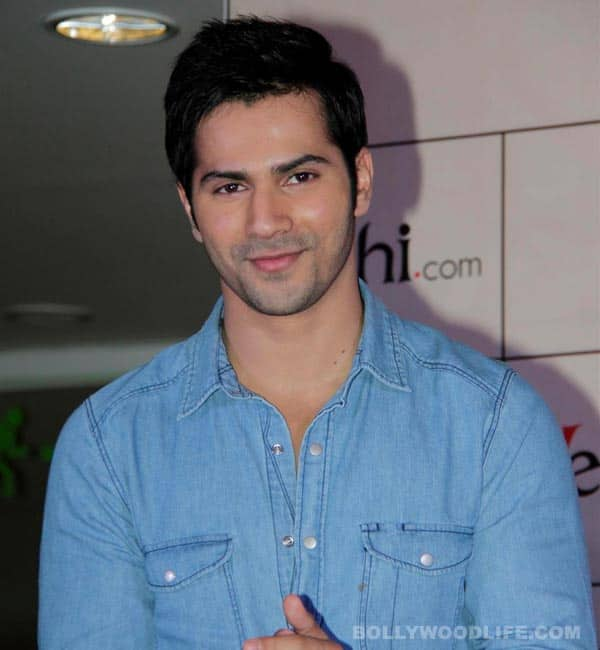 Main Tera Hero hits the screens tomorrow and the audience is waiting with bated breath to see the efforts of the Dhawan family. What does Varun think of his father? Did he enjoy working with David Dhawan? Read on to know more…
Varun Dhawan has been the talk of the town – all thanks to his upcoming movie opposite Main Tera Hero, which also stars Ileana D'cruz and Nargis Fakhri. While a lot has been already spoken about his chemistry with the two leading ladies, we thought of lending you a sneak peek in his relationship with his father, David Dhawan. Excerpts from the interview…
Who is you hero in real life?
My hero in the real life is my brother. He sacrificed a lot for me at every stage of our lives, so that I reach where I am today.
What kind of sacrifices?
Sacrifices as in, I got all his toys, his clothes. Even when he used to get something new and I would like it, he would give it to me. I even stopped taking money from my parents; my pocket money was given to me by my brother. Very early in my life when I was doing my first advertisement, my brother was the one to guide me through it. He told me what had to be done and how to audition, what is director's perspective. Even when I went to Karan Johar's office, Rohit's knowledge about films helped me a lot. He told me what was an assistant director's job – how to go about it, how can you add value to the film. When I did Student Of The Year, the first person I shared the script was with Rohit. He has been an integral part of all my decisions.
How is your equation with David Dhawan?
Our equation was amazing. For me it has been very difficult to see him as a father figure. He is this jolly, humorous person who I became friends with at a very early age in my life. In fact, he always wanted out relationship to be friendly and easy going. He wants to sit with my friends, know what's happening in my life, watch a cricket match with me. So it's an easy-going, friendly relationship. In fact, when we went on set, the difficult part was that he had never raised his hand or even voice on me earlier in life. He is a no nonsense guy as a director, he can lose it with anybody if things don't go as planned. So that was the difficult part in Main Tera Hero.
So you finally got a thrashing?
Totally! No, no, not in the literal sense; but there were times when he would lose it on me. We would have arguments, which I think is very important for any creative activity.
Your father and brother are directors, where did you get the idea of becoming an actor?
I've seen a lot of stand-up comedy. Western comedies like Jim Carry, Ben Stellar and artists. I used to even love watching Johnny Lever's skits. Eventually, I wanted to become like them. Interact with the crowd in the same manner and I always wanted to do live performances. Then I think as I grew older, drama and cinema also started interesting me.
You've said the Govinda is your favourite actor, any plans of working with him to aid his comeback?
I don't think Govinda needs a comeback. He is already working in films and he has been around.
Your father has worked with the Govinda and Salman Khan. Do you think you have replaced them?
Not really. I don't think anybody can replace Govinda or Salman in their lifetimes. They are legends in their own right.
Your acting style in Main Tera Hero reflects Govinda and Salman's acting style.
I think that's 'coz the director (David Dhawan) has worked with both of them that's why audience can see a similarity.
If you compare SOTY and MTH, which was a more difficult film?
MTH, definitely! I did put in a lot of hard work and discipline in SOTY too, but the director didn't require me to do more. In MTH, the first schedule's effort was equal to entire SOTY. But that was only because of each film's different requirements. Dad kept asking for more, he never was satisfied. Moreover, doing MTH was like juggling three balls at a single time.
How has being Dhawan, helped you in MTH?
I'm a big fan of dad's cinema. So being more than a Dhawan, it's got to do with the fact that I've watched every film of his; even every one of his favourite films. So I kinda understand as to what he would want from me as an actor.
How much was your creative input in MTH?
Not much! I might have been saying a lot of things but that doesn't mean he will take everything. But, I can safely say I contribute to around 20 percent of the to