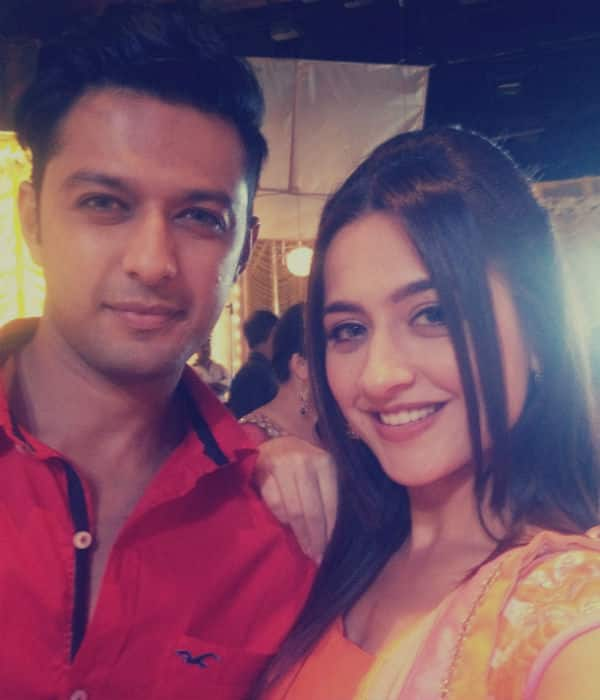 Recently we heard stories about the chocolate boy irking Ms Sheikh on the sets of Ek Haseena Thi, but apparently there was no truth in the story, claims the actor
Just yesterday, we reported about how Vatsal Seth aka Shaurya Goenka's overzealous nature irritated Sanjeeda Sheikh (Durga Thakur) and she walked off. But the actor says that no such thing ever happened on the sets of Ek Haseena Thi. Vatsal said, "All is good between Sanjeeda and me. We have a good equation on the sets. In fact, we are all chilling together now."
So was the story about Sanjeeda walking off from the sets in anger not true at all? "There is no truth in the story. I was shocked that something like that was even written. And no, I have never changed my own dialogues either." Well we believe you!
The actor says that he has no issues with his co-stars. And that they are all hang out in his makeup room most of the time. He shares a great bond with everyone on the sets including Ayub Khan, Simone Singh and Sanjeeda. When asked about his co-star Sanjeeda, Vatsal said, "I think she is a great person. I believe she is one of the most chilled out actors I have worked with. Someone with no ego hassles; we are like buddies. It is great that I get to work with likeminded people like her."
The creative producer of Ek Haseena Thi, Siddharth P Malhotra was apparently upset and pissed off when the story came out that Vatsal had irked Sanjeeda. He tweeted, "All I can say is if the company doesn't sponsor the website they turn to cheap antics for write ups on untrue event…both these actors are personal friends and extreme professionals and every word of that article which is news created by only them is totally untrue."
Guess the next time people get in touch with them to verify facts, they will hopefully respond immediately to avoid further controversies.