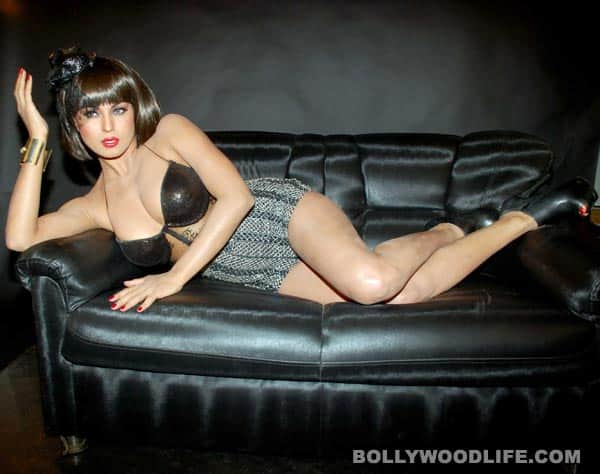 The woman in the leaked sex clip looks strikingly similar to Pakistani starlet Veena Malik. Take a look!
Veena Malik is in news again, obviously for not-so-good reasons. It seems the controversial queen who was involved in a topless picture controversy, has crossed her limit yet again. Don't believe us? Check the video or what you call, MMS, and you'll know what exactly we mean. A steamy video which is doing the internet rounds has a woman who looks ditto Veena. The clip shows her passionately making out with an unknown man.
Now, the twist in the story is that the MMS is actually said to be a video grab of Veena's upcoming B-grade movie, where she's found getting intimate with co-star Rajan Verma. And this is nothing but the movie's promotion. So cheap! The video has gone viral on the internet ever since it was uploaded.
The details of the video is not known and the makers haven't yet claimed it as a publicity stunt for their film, but one thing is sure, if the woman does turn out to be Veena, then she's certainly going to face lot of flak from her own countrymen. Beware, Ms Malik!
Veena Malik and Rajan Verma's MMS clip 1
Veena Malik and Rajan Verma's MMS clip 2