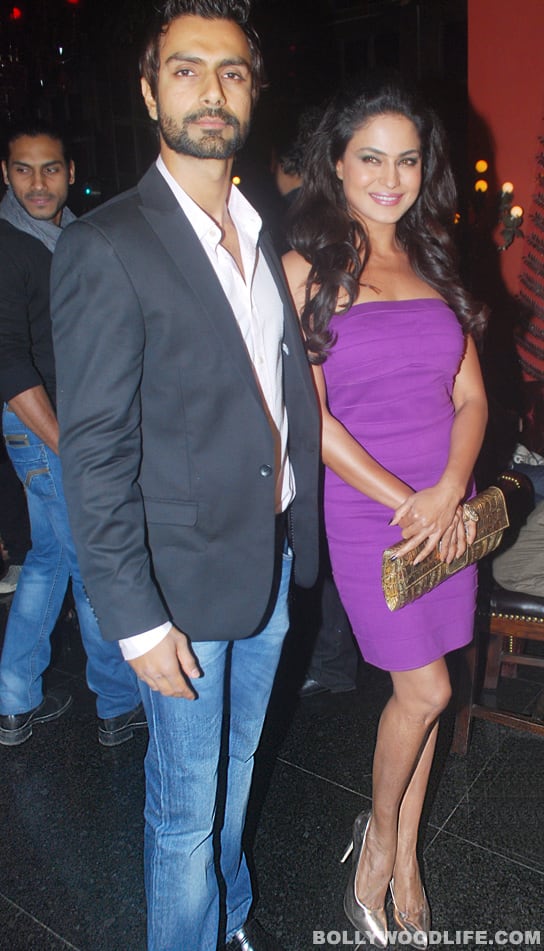 The 'good friends' have now signed a movie together
Veena Malik and Ashmit Patel sure know how to steal the limelight every time. It has been revealed that the two actors will star together in a film for the first time. Called Supermodel, the film will have Veena in the title role. Director Navin Batra claims that he cast Veena as she has the 'body language, style and poise' of a supermodel. Then there is the fact that just like their onscreen characters, Veena and Ashmit have been at the centre of several controversies.
It all started when they came together for Bigg Boss 4. They happily kissed their way to fame on the reality show. The rumours of them getting oh-so-close in the house were enough to give both of them more time on the show. Then Veena posed nude for a magazine cover and created a hullabaloo over it. Ashmit followed suit and posed nude too and perhaps for the first time in his career, was the trending topic on social networking sites. Though they claim that they are just good friends, and Ashmit has no objections to her joining Swayamvar – Veena ka Vivaah, the speculation is enough to keep them in the news.  Though Veena was seen recently in an item number in Gali Gali Chor Hai, it's been a long time for Ashmit since he was seen on the big screen. This is a fresh lease of life for both of them. Let's see if they can make the best of it!