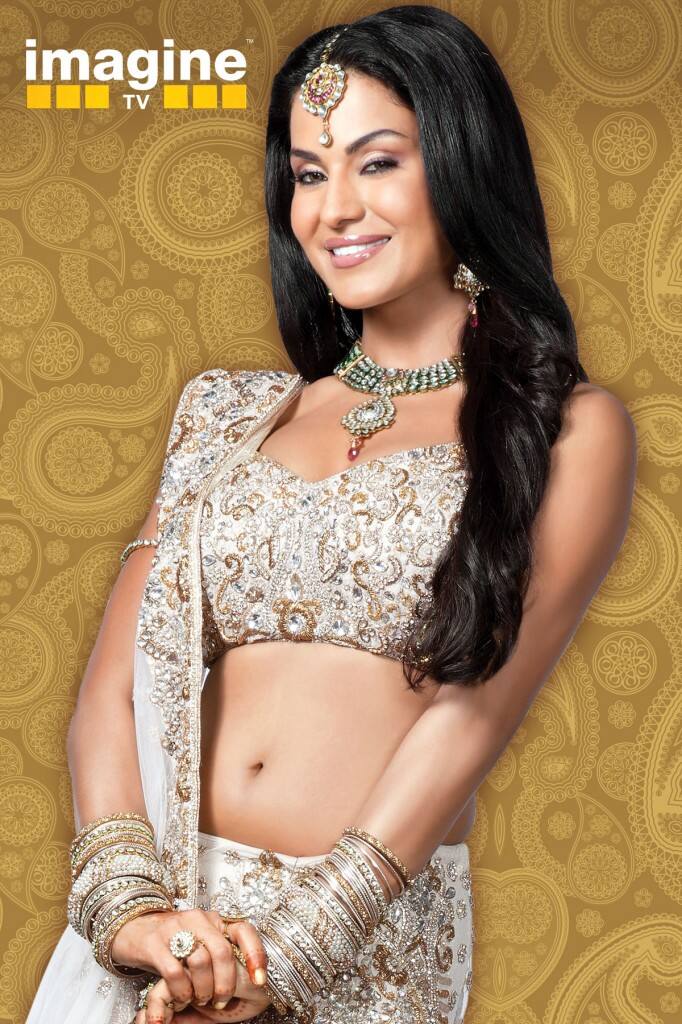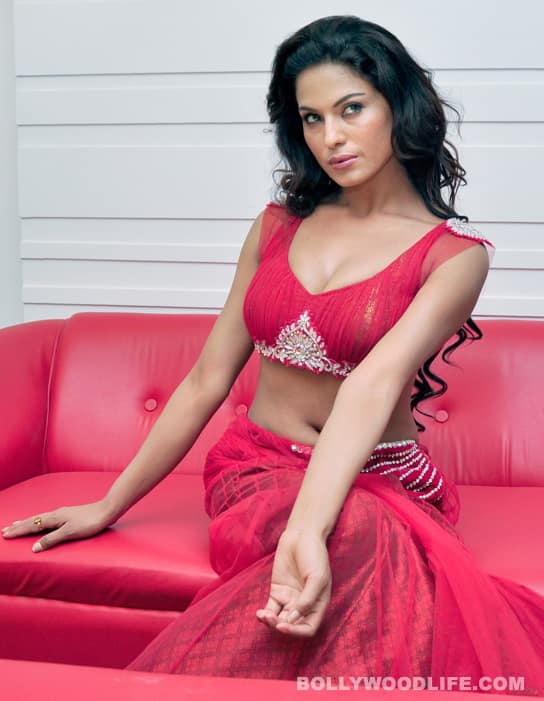 The Bigg Boss 4 housemate claims she has never shed her clothes for public viewing. Yet a photo of hers seems to feature on the cover of a prominent magazine. Who is lying?
Is Veena Malik lying? The Pakistani babe is supposed to have posed nude for the cover of a magazine. Photographs of the cover have been doing the rounds since yesterday. The cover delighted her fans and had her detractors shaking their heads, but no one really questioned it. Considering Veena is controversy's child, it really didn't surprise many that she decided to strip for a men's publication. But what did surprise everyone is her denial. She claims, "I have never posed nude in my life. I have always done only the right thing in my life. I am going to take legal action against the magazine." Morphed pictures of celebrities have been doing the rounds for a while, but there has been no indication that this image is a morphed one. So is Veena lying? Did she really pose for the photo – complete with a controversial tattoo – and is now trying to save face? Or is the photo really morphed? It's not like Veena to lie. If you follow her Indian career so far you'll see she has been pretty straightforward. She first shot to fame in India when she entered the Bigg Boss 4 house and set her eyes on Ashmit Patel. The two's relationship created a furore and even had a religious leader in Pakistan accuse her of 'immoral acts'. She went and met him to sort out the issue. By the time that died down, she got embroiled in the Mohammed Asif match-fixing scandal. And don't forget how she was accused of coming to India with wrong visa papers. She says she has sorted that "misunderstanding" too. Now you may think that she's been creating controversies just to stay in the news, and we really can't argue with that contention, but this time around, she actually has another BIG reason to be in the news – a new TV show! Veena is doing the fourth season of the Swayamvar show so wethink she really doesn't need a controversy like this that could prove to be detrimental to her show. So is the image a morphed one then? Or has someone pulled a fast one over the magazine guys? Or is it just that Veena has realised she doesn't have the svelte figure visible on the photo anymore and doesn't want to mislead her prospective grooms? We are sure the truth will come out soon, so let's wait and watch!
ALSO READ: Veena Malik goes nude!