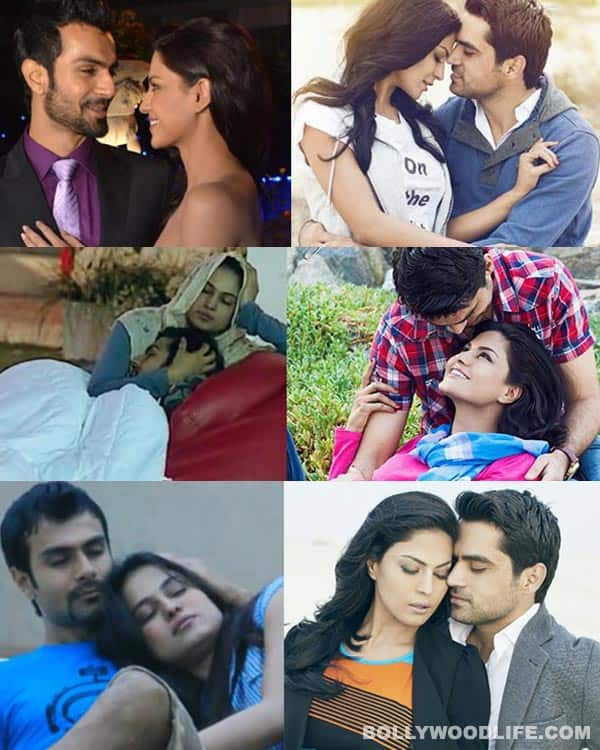 skip advertisement
The recently married Pakistani bombshell is now desperate to show off …err intimacy with hubby. The babe certainly is enjoying matrimonial bliss. But we thought Veena looked even more passionate when she came too close for comfort with her ex-flame Ashmit Patel. Take a look at this gallery and you decide which pics looked more real and which were meant for pure drama to fetch the much-needed eyeballs!
Veena Malik knows how to deal with a storm of controversies single handedly. The babe has been dealing with some really nasty stories-from bad to sensational and from colourful to juicy-about her private and personal space ever since she stepped in the industry. But these days away from rumours mills, link ups stories and colourful tit bits, Veena is enjoying her 'me' time with her husband in Dubai. Even after tying the ceremonial knot, Veena was in the news for all the wrong reasons. Her colleague cum ex-boyfriend alleged that the Pakistani pataka had an affair with him and was even pregnant with his baby. But now that the dust has settled, Veena decides to do a special photoshoot with hubby Asad Khattak for Vogue magazine.
These intimate pictures look overtly glossed over and mushy, but the similarity they bear with the steamy moments Veena spent with her ex-flame Ashmit Patel is too striking to ignore. Take a look at the gallery and tell us which pictures look intensively fake and which exude the real lovey-dovey sentiments.