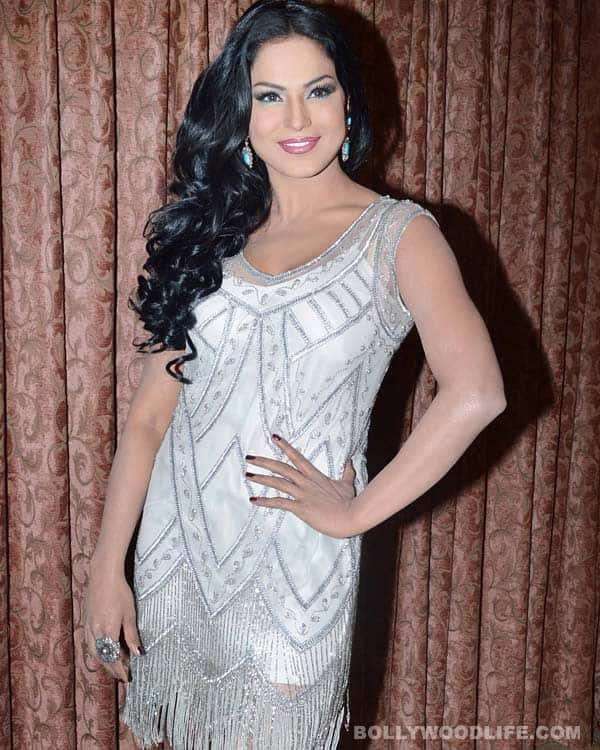 Her bare-dare acts make us wonder whether the Pakistani starlet actually means everything that she says…
"I am a very simple girl," – the statement coming from almost anybody would be easily believed, but when Pakistani starlet Veena Malik says it, we wonder what she is getting at.
After all, her name (by the way, did you know her real name was Zahida?) and face have become synonymous with B-grade skin flicks now. And her intimacy with various men, from ex-fiance Babrik Shah and cricketer Muhammad Asif to would-be actor Ashmit Patel and director Hemant Madhukar, and her nude photos for a popular glossy read like a movie with distinct shades of blue.
So when she talked to a major newspaper recently about her 'limits' we had to do a little scornful giggling. According to Veena, "I don't have any physical contact with the person I have a relationship with in the first one year. For me kissing a guy takes six months. I had many boyfriends, but I didn't sleep with all of them. I don't get into bed easily." Right. Presumably the footage of her getting more than just physical with Ashmit on Bigg Boss 4 was after they had known each other for over a year, hai na? And those lurid photos of her with Madhukar were morphed, just like her cover shoot for a magazine, no?
Ms M, get your stories straight and the media will stop making fun of you, seriously!