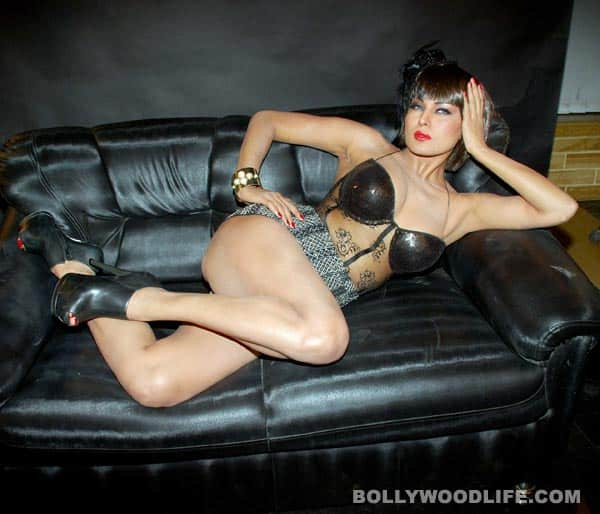 True to her controversial public image, Veena Malik titles her new music album Drama Queen. In it the Bigg Boss babe endorsed homosexuality – but why now?
After posing in the buff for a controversial fashion shoot and gathering the dust of scandal in every way possible, wannabe Bollywood babe Veena Malik is all set to release her music album. Titled Drama Queen, this one is likely to raise many hackles, just like anything the lady does manages to do. After all, the 28-year-old is advocating homosexuality in a song on the album. And that, we all know, can upset quite a few people.
"This song was an excuse to put every lesbian cliché and stereotype we could think of into one song. The album is specially dedicated to my lesbian and homosexual fans, as I personally support them. As for my first single, it's the best of all," said Veena in an interview.
In the teaser of the video we see Veena grooving with some hot blonds. She dons an itsy-bitsy shimmery outfit and goes into touch-me-not mode as the hotties try to feel Malik's up equally hot bod. Though Veena has categorically mentioned that she doesn't like women in 'that way', it would be interesting to see how the Pakistani import's alleged ex-flame Ashmit Patel reacts to these racy visuals. What if Patel likes Veena's new 'lesbian-friendly' avatar?
Okay then, enough food for some naughty thoughts now! You watch the teaser of the video and tell us if it is stimulating…err…evocative enough!
[jwplayer mediaid="145581″]