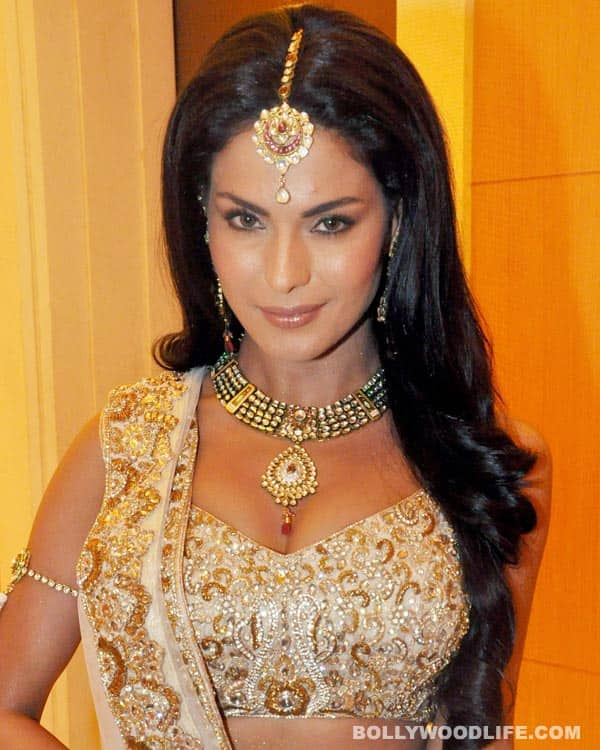 Shweta Tiwari's ex-husband has gone on record to state that he wants to marry the Pakistani item girl
Raja Chaudhary's marriage broke up over allegations of abuse and Veena Malik's wedding plans fell through when Imagine TV closed down. That doesn't mean either of them has given up on the idea of love! Raja stated at an event that he wants to wed the Pakistani item girl. He even claimed he wouldn't mind being called Raja Malik. Did we hear you say there's definitely something wrong here? You are right, Daal Mein Kuch Kaala Hai. Chill… that's the name of her upcoming film and it was at its music launch that Raja declared his love. All this after watching two item songs that Veena has performed in DMKKH.
Raja was not the only one to be affected by the controversial babe's jhatkas. Shakti Kapoor, who was also present at the launch, kissed Veena to show his admiration for her work. Woo hoo! Looks like these two raunchy numbers have changed Veena's love life forever. But will they work wonders with her career too?