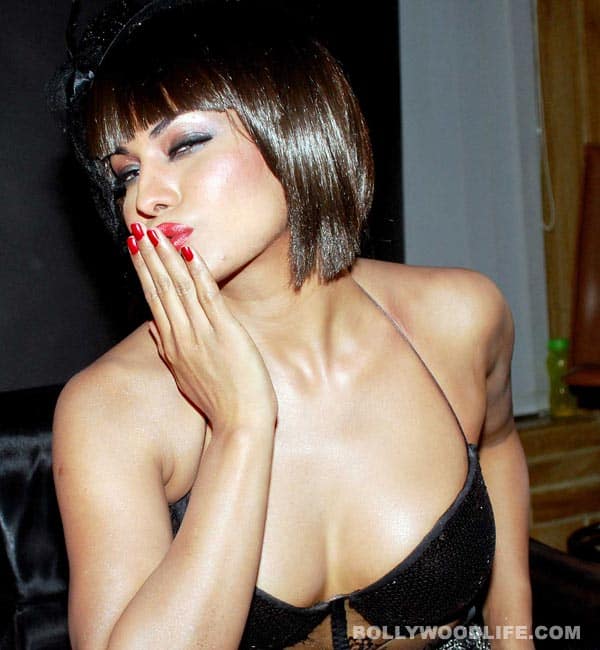 After the steamy video featuring Veena passionately making out with her film's co-star Rajan Verma went viral on the internet, the Pakistani starlet denies being part of any such clip
Yeh toh hona hi tha! As expected, Veena Malik has revealed that the MMS, featuring her with co-star Rajan Verma, was nothing but a scene from her yet to be released movie Zindagi 50-50, and promptly rejected being involved in any MMS scandal. Remember, we had told you that it's nothing but cheap promotional tactics. Or else how can one explain Veena coming out after a week? Wethinks Veena along with the makers would have planned to give enough time for sex-hungry fans to savour the video, and then publicly declare of not being involved in it. Right Veena?
Veena clarified, "It's ridiculous. I'm very upset about the MMS that was leaked portraying me wrongly. I have been shooting day and night for my next Telugu movie Nagna Satyam, and I am also preparing for the promotion of my forthcoming movie – The city that never sleeps. I am looking forward to the release of Mumbai 125 Kms, The Dirty Picture in Kannada and Supermodel is in post production. So why would I need such kind of cheap and false publicity? I have worked very hard to reach this far, like I say my work speaks more than words." You're right Veena, your act in the MMS… oops sorry, your 'work' spoke louder than your words. Right BollywoodLifers?