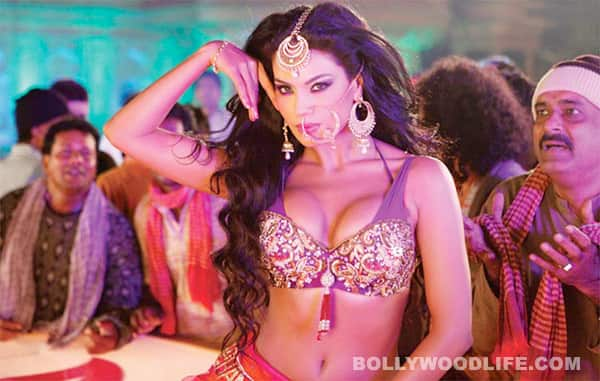 The Gali Gali Chor Hai item girl hasn't found many takers in Bollywood, which is why she will be seen doing the south remake of The Dirty Picture instead of a major film in Hindi
She shot to fame with her controversial appearance in Bigg Boss 4 and has been around for a while now. She was last seen doing the 'Channo' item number in the Akshaye Khanna-starrer Gali Gali Chor Hai. Not only did the movie tank at the BO, but even the item song couldn't do much for Veena Malik. Every now and then we hear about her impending telly-choreographed marriage, but nothing really happens. The disappointed import from Pakistan posted a message on Twitter, "It's so funny..every time my marriage gets cancelled at the 11th hour..mostly coz of me n sometimes coz of some other reasons…nothing new!"
With neither marriage happening nor her acting career going anywhere, she had just about started to look for alternative career options. Just then, a lucrative offer fell into her lap, which put her back in the game…she hopes. Thrilled at bagging the plum project she tweeted, "Super excited to be the part of south film industry…..just signed "THE DIRTY PICTURE".." She will be seen getting dirrrty in a remake of the Vidya Balan-starrer that was touted to be one of the biggest hits of 2011 and earned lot of critical acclaim for the Ishqiya star's dare-bare seductress act as Silk.
Vidya managed to clean up her dirty act with Sujoy Ghosh's Kahaani, which went on to become one of the few blockbuster hits hailed by the critics. We wonder what Veena's strategy will be as far as getting dirty is concerned – will she go all out a la the 'Ooh la la' babe or will she push the envelope further? If she plays as well as she manages to create scandal, she just might get a second chance in Bollywood.
Would you watch Veena in the remake of The Dirty Picture?
ALSO READ: GALI GALI CHOR HAI item song: Veena Malik sizzles as Channo