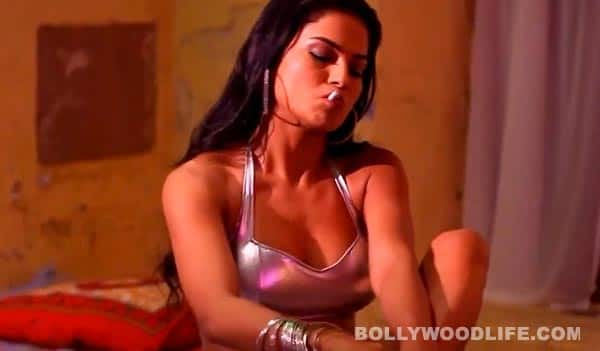 skip advertisement
The item girl will make her acting debut on the big screen with a super intimate scene
Veena Malik is one brave girl. And if her acting doesn't show that, it is definitely reflected in the choice of work she does. Although she has only done
item numbers in movies that almost border on the realm of B-grade flicks, the babe does give it her all.
In her next film titled Zindagi 50-50, which is going to be her acting debut in Bollywood, Veena Malik plays a prostitute. From the trailers, the film looks like another one of those flicks that is low on stars but high on sleaze, and is made up of the has-beens and other dredge of Bollywood. And in true top form, Veena has gone topless in a steamy lovemaking scene for the film. A la Paoli Dam, she will be seen making love to a stranger as the camera pans across her sexy back.
But for all those who are thinking that they will get to see a lot more of her will be a tad disappointed because apparently Veena has said that her role is more realistic and less sleazy. She even hung around with the prostitutes to get into the skin of her character!
Well check out the trailer of the film and see Veena Malik being her feisty self!