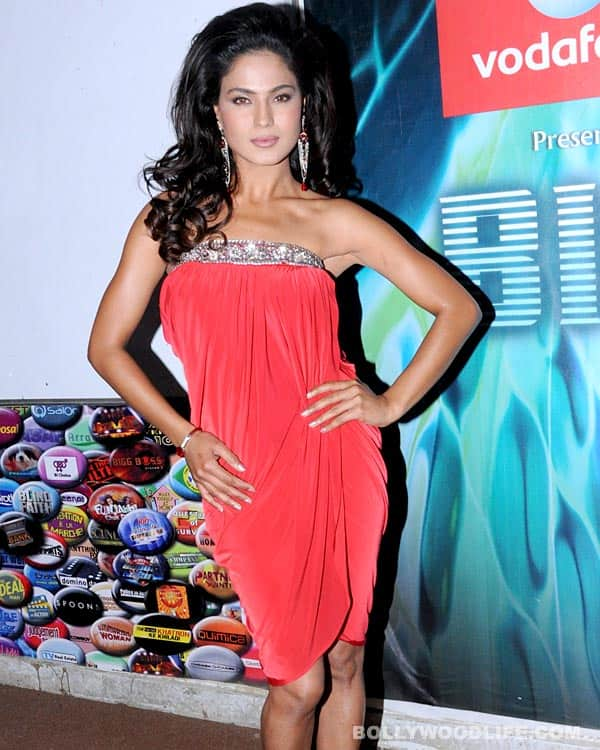 For the sum of $1 million the item babe is willing to go nude on a double-spread in the UK- based skin magazine. But does that mean it's a done deal? And would you really want to see her…er…THAT way?
Some months ago reports about Veena Malik turning down an imaginary offer from UK-based magazine Playboy popped up. And Veena said, "When I'm in Hollywood I would do what is expected of me within their industry. I'm an entertainer, after all. But this doesn't mean that I would go nude for work. How can one reach to any such conclusions?" In those days, Veena was basking in the glory of her almost-nude FHM cover shoot, while denying that she had posed for it – remember that story?
But times have changed, and so has Veena's decision, from what we hear. Looks like waiting for Hollywood to invite her over was too much of a task for our impatient Malik, who grabbed attention when she she said that she would gladly bare all for a double-spread in Playboy, if given a chance. "It's a great opportunity. I'd definitely go for that. That is my job. I am a model and I would consider every single opportunity that comes my way," Veena was heard saying in a recent interview.
We don't doubt on you pouncing at yet another opportunity to go nude, dear Veena, but we definitely wonder about Playboy giving you that chance. And here's why – Ms Malik has always made headlines for her no-dress sense. And after her many shoots wethinks she's left almost nothing to the imagination. So why would a magazine like Playboy pay her the whopping amount for showing what everyone has already seen?