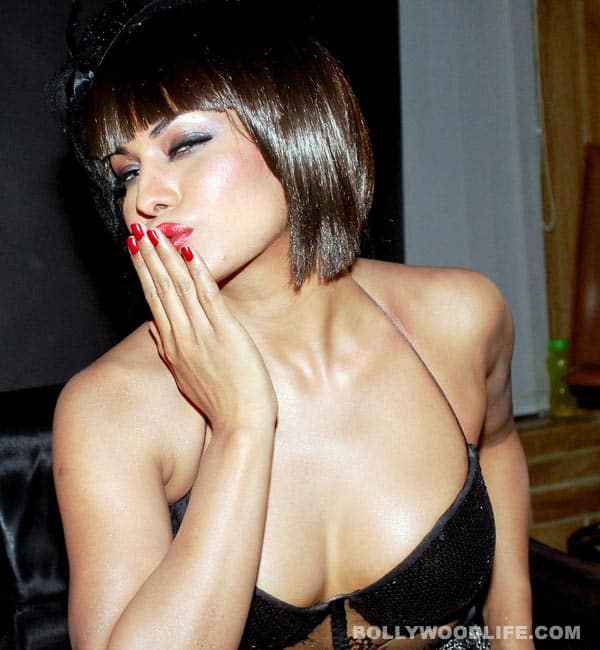 Yes, you read it right! The over-ambitious babe is hoping to be kissed more than 100 times in order to create a new Guinness world record
Veena Malik never fails to surprise us with her histrionics! Now, it seems the controversial queen is all set to become world phamous (wonder if that's how she would pronounce it)! This time toh Ms Malik has planned something BIG, and as usual, she isn't at the losing end!
What we recently heard is that Ms Malik is aiming to create a world record, and for that she will soon be showered with tons of kisses from the contestants of a reality show on her birthday. The rule is – she will be kissed more than 100 times in one minute to break the Guinness Book of World Records for the most number of kisses. The contestants of The City that Never Sleeps-Bollywood Hunt will help her set a new record by kissing her on her birthday. This is for the film The City That Never Sleeps, directed by Haroon Rashid and produced by Satish Reddy.
Veena who's very excited about the concept said, "I can't wait to break the Guinness world record which is going to be a huge birthday gift for me where the contestants will kiss me for my film The City That Never Sleeps. I am happy that producer Satish and director Haroon have given me a chance to mark my name in the world record and I am thankful to them for giving me such a great opportunity."
Now, this is what Veena calls an opportunity! Hmm…so do you think Ms Malik will be able to create a new world record?