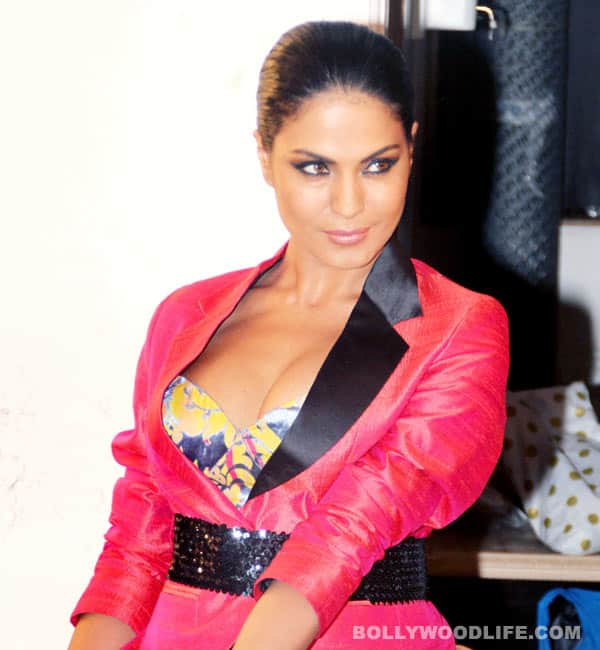 Time for another cat fight!
Veena Malik has her claws on Sherlyn Chopra who is already embroiled in a controversy with her Kamasutra 3D director Rupesh Paul. We all know that Ms Chopra's not so sizzling career got a boost when she alleged that she was going to be the next Playboy model. She even posted pictures talked about her meeting with Hugh Hefner and assured us all that a sexy Playboy cover featuring her would be out. And we all know that it hasn't happen, not as yet. Ms Malik seems to have been eagerly waiting for this Playboy issue, or she is closely keeping tab on her competition.So after attacking Mallika Sherawat for her television show The Bachelorette India – Mere Khayalon Ki Mallika, the newly married Veena is ready to rage a battle against Sherlyn. The actor who has herself decided to retire from her sexy but not so successful career raised questions on Sherlyn's Playboy stint. Veena posted on her microblogging page, "Where did the apparent playboy cover of Sherlyn Chopra go…!!!"
Well, Veena we would say, if you find out do let us also know. And yes caution, Sherlyn might not take this question lightly. So guys, be ready for some drama on Twitter!