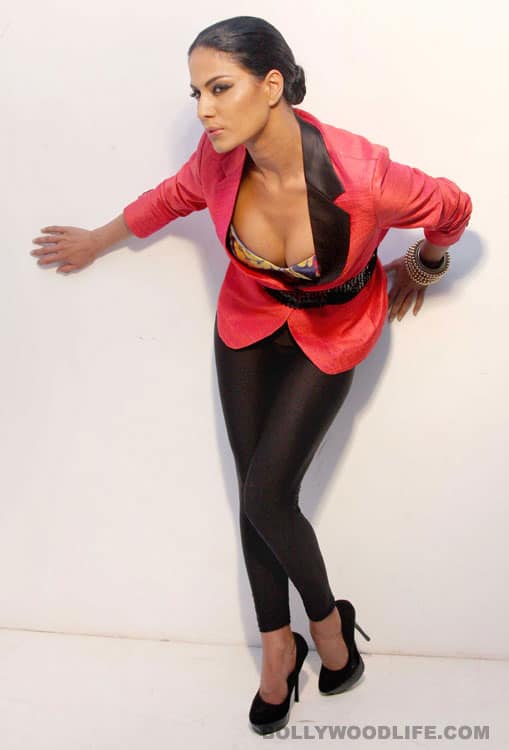 skip advertisement
The babe seems to be highly fascinated with the camera. And although we love the fact that the bombshell lets her hair down and poses like no one's watching, what we don't like are her loud expressions and in your face postures
In a bid to look like a diva, the babe fails to keep the thumb rule of modeling in mind. Her pictures are always an antithesis to anything that's subtle. The babe's new photo shoot is quite similar to her previous ones. She's trying too hard to look super sexy. And even though there's no denying that she has a great bod and a super cool attitude, the hammed up poses fail to work their charm.
Ms Malik is seen wearing a fur jacket and high-waist pants in one of the pictures. Her feline style eye make-up lends a very stylish and sinister look to her personality, but those puffy eye bags are playing an integral role in ruining it all. We like the fact that she chose a vintage look by opting for a chic red jacket, but again the colourful corset that she's wearing inside makes her ensemble look like a mess.
The futuristic metallic top works with us, but that pale bronze make-up and the nude lipstick that she has teamed with the outfit is an absolute mismatch.
We suggest
Veena
does the much needed groundwork before taking up a photo shoot in the future, 'coz this time around we are highly disillusioned with the bold babe's fashion sense.