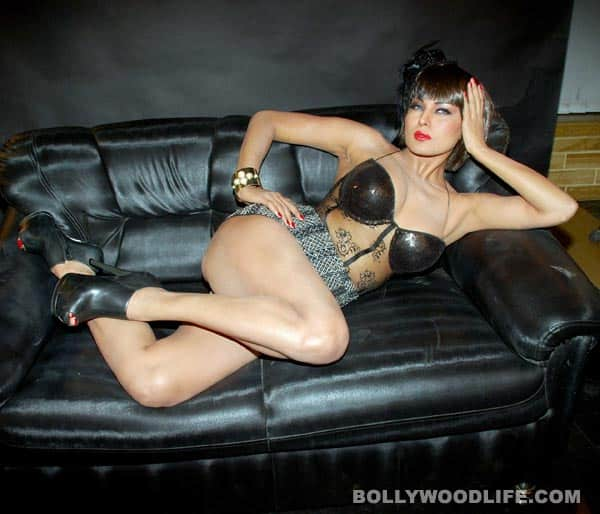 skip advertisement
The babe known for her controversial photoshoots is in the news…again! And that too for posing as a (guess what!) supermodel. So what's with her now? We dig in to find out
Veena Malik's name has been synonymous with controversy for a long time now. Right? But this time – for a change – there's no catfight or mudslinging involved. But there's loads of skin show. Predictable?
Even so, the babe isn't doing it without reason. Doing what? Buzz is that VM will play the role of a supermodel in a movie that goes by the same name, Supermodel, produced by Ravi Ahlawat and directed by Navin Batra. Also, in this movie Veena co-stars with her 'just good friend' Ashmit Patel. Ahem ahem.
So is Ms Malik really supermodel material? "When I was thinking about Supermodel, Veena was the one to come first in my mind," director Batra said. Errr…really? Wonder what other models like Diana Penty, Ujjwala Raut or even Mugdha Godse have to say to that.
Anyway. During the shoot (see pics below) of this model-centric movie, Malik was spotted wearing a black bikini top and shorts in one look and a leopard printed dress in another. And man, did she look hot and (surprisingly) classy in them! Don't believe us? Take a look.
But while you do that, listen to what Veena has to say about it, "The photoshoot reflects the glamorous part of Supermodel movie. It's just a spark to catch the fire. Yes, I am the only supermodel." Whoa! Now that's some statement, isn't it? But do you think so too, BollywoodLifers?
Photos: Yogen Shah