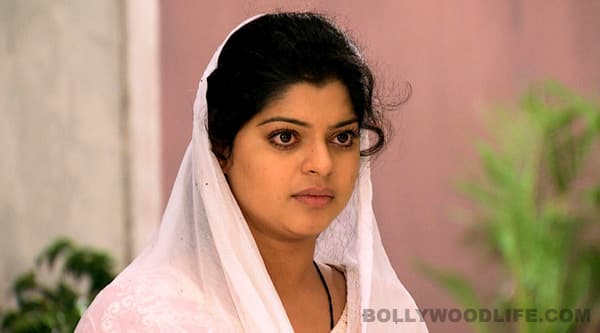 Star Plus' popular show Veera has been seeing some major rona dhona ever since the family found out that Sampooran Singh (Sudhanshu Pandey) is dead
Ratan (Sneha Wagh) has been crying and wailing over the death of her husband. She believes that her husband's illegitimate child Veera (Harshita Ojha) is to blame for all her woes. However, Ranvijay (Bhavesh Balchandani) – the little boy who takes on the role of the 'man of the house' – understands that it is his father's fault and not the little one's! He thinks his mother is being unfair to a small child for no fault of hers…and we agree.
Ratan had warmed up to Veera initially with the hope that one day her husband would return home and sort out various issues. However, on learning about his death, she starts ignoring the child and behaving indifferently towards her. Veera, on the other hand, is ignorant about why her mother hates her so, but continues to try and win her heart. Both Ranvijay and Nihal Singh (Kapil Nirmal) – Sampooran's friend – see this and try to smooth things out, but Ratan continues to take her anger out on the little girl.
Nihal tries to keep Veera happy and help the family as much as possible, but deep down, knowing that he is the real reason behind all their woes, it begins to eat at up. He decides to leave the village, but after getting so close to the family, he finds it is difficult to part from them.
In the next episode, we see that Ranvijay loses his patience and lashes out at his mother for being so cold and distant from Veera. Listening to her son's sudden outburst, Ratan breaks down. Without thinking, she tries to commit suicide by hanging herself. She almost succeeds, but Nihal rescues her in the nick of time.
Ratan's outrageous action makes Nihal feel worse. Now his big dilemma is, should he tell Ratan and Veera that he is the one who killed Sampooran and is the real reason behind all their troubles, or should he keep them in the dark and just be available for the family? We wait to find out…
ALSO READ
Why is Saraswatichandra getting low TRPs?
Arhaan Behl to play a demure guy in Do Dil Bandhe Ek Dori Se