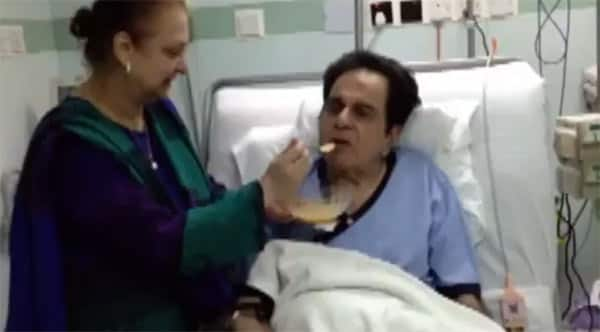 The actor was finally shifted from the ICU
Dilip Kumar is doing fine after the heart attack last weekend. The actor was admitted to the Lilavati hospital a week ago after he complained of uneasiness and was under observation in the intensive care unit of the hospital. Murshid Khan, the actor's manager said, "Dilipji is absolutely fine now. He is feeling much better. He has been shifted to the normal ward from the ICU. Most probably he will get discharged in the next three days".
After rumours and misunderstandings about the actor's death were out, a video of the 90-year-old actor in the hospital looking hale and hearty and enjoying his soup was out yesterday evening. For an artiste who has given Hindi cinema six decades of memorable cinema including Ganga Jamuna, Leader, Mughal-E-Azam, Shakti, Karma and Saudagar we hope that the actor is back in good health. Here's wishing the actor a speedy recovery.
Video credit: mouthshutvideos