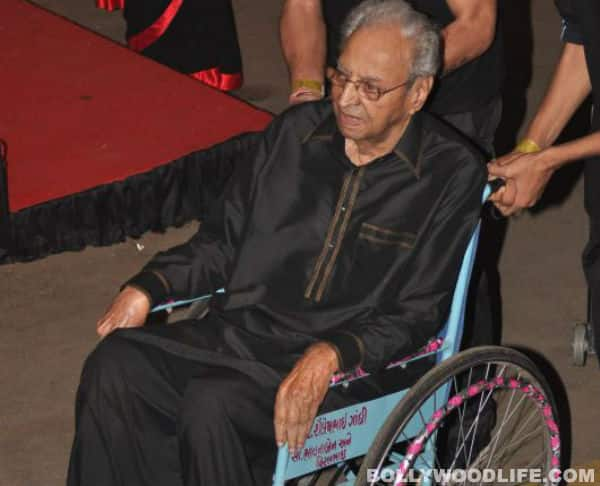 After struggling with illness for several years, Hindi cinema's most cherished villain breathed his last around 8.30pm Friday evening at the Lilavati hospital in Mumbai. He was 93
Born on February 12, 1920 in Delhi, Pran Kishan Sikand aka Pran started his career studying photography in Lahore. A chance meeting with a film producer got him his first break in a Punjabi film, Yamla Jat, in 1940. During Partition in 1947, Pran moved to Mumbai and revived his film career after a brief struggle. He worked in over 400 films and had new mannerisms and a different style in each one, holding the audience spellbound with his versatile and dynamic acting.
Pran aspired to act as the main hero in films, but destiny had something else planned for him. He bagged his first film Khandaan opposite Noorjehan in 1942, but projects like Grihasti (1948) and Halaaku (1956) made Pran the most sought after villain of his time and for years to come. As a baddie in several films – Half Ticket, Rajkumar, Ram Aur Shyam, Bramhachari, Gopi and the iconic Zanjeer – people shuddered with fear and hated him, but they couldn't forget him as the good, unforgettable Mangal chacha in Manoj Kumar's Upkar, the petty yet humorous thief in Victoria No. 203, the concerned grandfather in Hrishikesh Mukherjee's Parichay and other memorable 'good guy' roles. His last film was Ek Hindustani in 2003 starring Sunil Shetty and Raveena Tandon.
Pran married Shukla Sikand in 1945 and is survived by three children – two sons, Arvind and Sunil, and one daughter, Pinky. His greatest wish was to see his son Sunil make it big as a director, but unfortunately that did not happen. Along with his film career, Pran was involved in a number of social activities, including the Chief Minister's Relief Fund and the Film Industry Welfare Trust. He also organised charity events and cricket matches for needy folk in the film industry.
Pran was a gem of an actor and an individual who will always be fondly remembered. Reportedly, the last rites of the actor will take will be conducted at 12 noon at the Shivaji Park crematorium in Mumbai on Saturday. May his soul rest in peace.
ALSO READ:
Bollywood mourns the death of Indian cinema's most loved villain Pran 'sahab'
Veteran actor Pran's last rites to take place at Shivaji Park crematorium