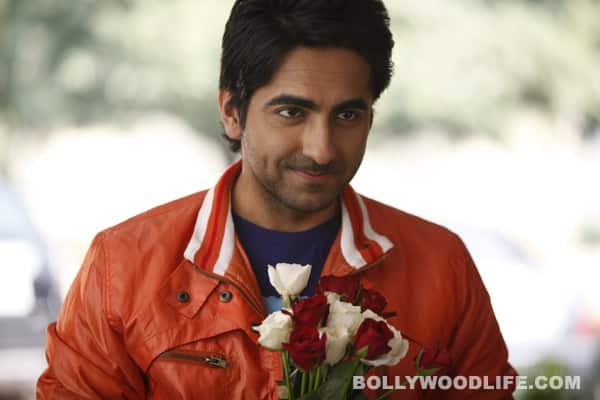 The hilarious dialogues have made John Abraham's maiden production a runaway hit. We take a guess at what they would have seemed like if like the title, the film had been in English too
Vicky Donor addresses a touchy subject of sperm donation in a manner that not only evokes laughter but also your finer emotions. And it does this through its dialogues. They are wicked, witty and insanely to the point. We bring to you the lines we thought is most likely to crack you up, even in a totally different language.
Vicky to his mother: Aaj bol rahe ho shaadi karo, kal kahogi bachcha paida karo. Baat jab sirf bachche ki hai, woh to main bina shaadi ka bhi kar sakta hoon
Vicky to his mother: Today you tell do marriage, tomorrow you'll tell give birth to child. Matter when is only of children, that I without marriage can also do
Dr Baldev Chaddha to Vicky: Shakal dekhke bandhe ka sperm pehchaan jaata hoon
Dr Baldev Chaddha to Vicky: On face seeing guy's sperm I can recognise
Dr Chaddha to Vicky: Yeh kaam legal hai, aaj se hi nahin Mahabharat ke time se. Janaaniyon ke jab bachche nahin hote the, toh rishi muniyon ko bulva lete the. "Baba aulad nahin hai." Baba ne "tathastu" kitha or hogaye.
Dr Chaddha to Vicky: This work is legal, not only from today but from the time of the Mahabharat. Women's when kids not happening, then saints would be called. "Saint, child not there." Saint would do "tathastu" and happened.
Vicky: Ghar pe baithe baithe baap ban raha hoon main
Vicky: Home at sitting sitting father I am becoming
ALSO VIEW: Vicky Donor theatrical trailer