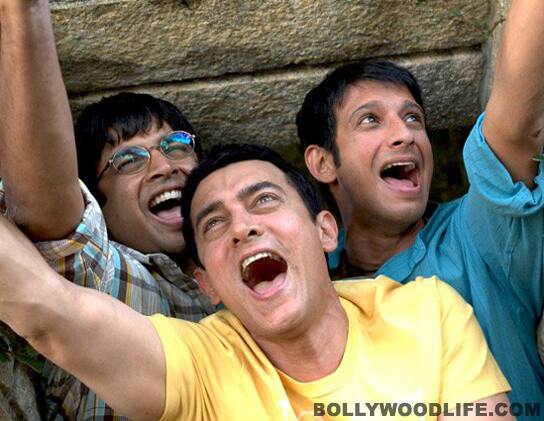 The maverick filmmaker will be showcasing the films from his production house, made over the last three decades
Film retrospectives aren't a new thing; we recently saw one announced by the Enlighten Film Society for Farhan Akhtar and his films. Shahrukh Khan's movies were showcased at Berlin and were well received. What is new is that a filmmaker has announced his own film retrospective, which seems to us to be borderline narcissistic – not taking away from the fact that Vidhu Vinod Chopra has been a part of some wonderful films, of course.
An official statement says: "Vinod Chopra Films, in association with PVR, is pleased to announce "The Idea That Survived: A Retrospective", to be held in PVR Cinemas across the country between March 29 – April 4, 2012. This 6 day long celebration will bring all our films to the audience once again, complete with the effects of modern day technology, making the movie viewing experience richer, more fun."
As a director, Chopra has seven films to his credit, of which Parinda and 1942: A Love Story have been highly rated. Is this a little early to announce a film retrospective of this kind, just as it was superbly premature for Farhan Akhtar to be the focus of one, after so short a career in filmbiz? At least VVC has many more movies to his credit as producer, no? Or is this a nicely timed PR plug for the soon-to-release Sharman Joshi-Boman Irani-starrer Ferrari Ki Sawaari? We don't know, but we are slightly amused. And are actually looking forward to seeing VVC's films all in one fell swoop.
Will you be there?