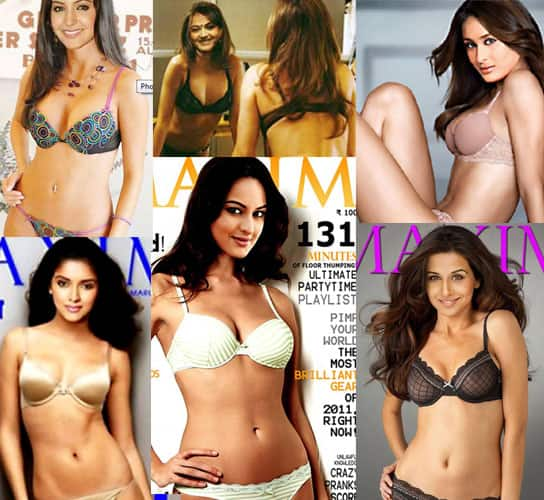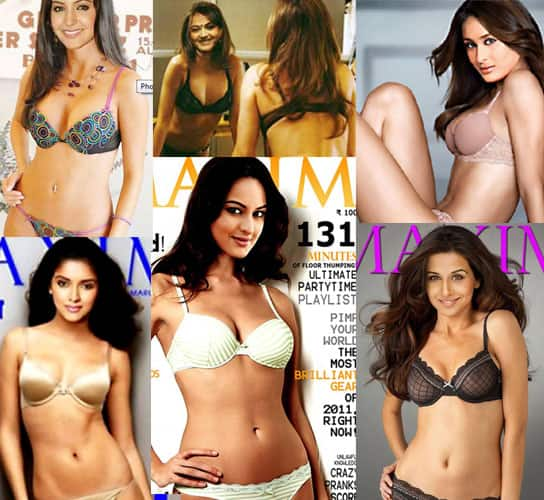 All that is needed is a computer programme and the will to play with pixels. Bollywoodlife.com disapproves…
In a day and age where so many quirky-kinky people have access to computers and the Internet and have lots of free time, creating sensations by doctoring images of celebrities to show them either skimpily clad or naked is old hat. The 'in thing' these days is 'fixing' pictures in the publicity material of films. Rumours abound that Shahrukh Khan's six-pack abs in Om Shanti Om and Aamir Khan's eight-pack in Ghajini were 'enhanced' using photo editing software to get the fans drooling and pull them into theatres. There is no denying the hard work put in by these superstars to get the great look they show off, but the enhancements did add a small cherry on top.
The posters of two films released earlier this year, highlighted this extra mile that film publicists go, to ensure that their films get noticed. One was Vishal Bhardwaj's 7 Khoon Maaf, where Priyanka Chopra looks other-worldly, and Sudhir Mishra's Yeh Saali Zindagi, where Chitrangda Singh seems to be playing an Asian version of the lethal lady in Kill Bill. In both these situations, it wasn't called for. It didn't bring anything extra to the fate of the films, but did make for stunning visuals. And it misled people by painting an image in their minds that they never got to see in either movie.
Some magazines and tabloids cook up stories and morphed images that are supposed to be leaked visuals from candid photo shoots that usually have never happened. Some say that it is the job of the cunning public relation machinery of the attention seeking, out-of-work celebrity, but considering many of the recently seen pictures are of very popular and very currently successful stars, the theory does not work. But the audiences love these kinds of scoops and the media thrive on them.
We have also heard that leaking these morphed images could be part of a plot to humiliate and embarrass rival peers and co-actors in a game of one-upmanship. Oftentimes, it is a case of selling the publication rather than the star – who wouldn't buy a magazine that has a bikini-clad Vidya Balan (obviously morphed, since the star does not have the svelte body shown on the cover 'leaked' online) smiling seductively out from the front page? And the sheltered Sonakshi Sinha, delectably curved in her itsy-bitsies, would find poster-space on any wall viewed by a Dabangg fan! Asin, Celina Jaitley, Preeti Desai, even Khushboo, with her extravagant curves, have all found a newly-slim and sexy avatar of themselves online, courtesy computer software. The latest on this list, we find, is Anushka Sharma, who does not need any help to get a bikini-ready body, but would not, we know, be seen as she is in such a minimalistic outfit.
Do we at Bollywoodlife.com approve? No, we do not, emphatically NO. But we do know the phenomenon of morphing and its misuse does exist and that many profit from it, not least those who ogle and lech at their favourite stars in all their bare glory. We do not support it, we do not practise it, and we do not advocate it. And we are sure you will agree with us.
Tell us that – VOTE NOW!