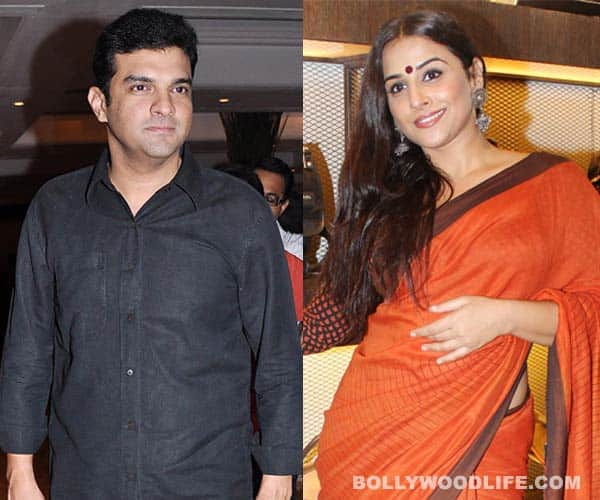 The Vidya-Balan Siddharth Roy Kapur wedding is a much anticipated affair. We find out what the future holds for this couple
Vidya Balan and Siddharth Roy Kapur are set to tie the knot on December 14, 2012. Our astro-numerologist Bhavikk Sangghvi gives his take on what the future looks like for this pair. This is Siddharth's third marriage, so will he be third-time lucky? And Vidya still continue to rule the roost in the industry after tying the knot?
"Siddharth Roy Kapur was born on August 2, 1974, which makes him a Number 2 (Moon) person in numerology. He is a Leo (ruler Sun – Number 1) while his destiny number adds up to Number 4 (Rahu). Being ruled by Number 2, he is automatically ruled by Number 7 (Ketu) since these two numbers always go hand in hand," explains Bhavikk.
"Being a Number 2, Siddharth is very loving, caring, emotional and moody as a person. He is very firm with his plans and often takes decisions from the heart rather than his mind. Also he often speaks his mind (which is actually a good thing), but in the bargain invites trouble or rather misunderstanding in the minds of others about him," describes Bhavikk about his personality.
"On the other hand, Vidya was born on January 1, 1978 – a Number 1 (Sun) person in numerology. She is a Capricorn (ruler Saturn – Number 8) and her destiny number adds up to the Number 9 (Mars). Vidya is extremely powerful, an achiever, and does not fear struggle. She is a go-getter. Although she was lucky with her entry in to films, she has come a long way and worked really hard to reach a good position, thanks to the impact of shani (Saturn) which made her go through a lot before. But this is the same planet which catapulted her in to one of the most bankable actors in Bollywood today. Due to the Mars effect (mangal), her personal life took a backseat. But not anymore!" he adds.
"Talking about the foundation of Vidya and her SRK's relationship, the good news is that Number 1 and 2 are very much compatible when it comes to partnerships, associations, tie-ups, long-term commitments, in this case – marriage. Hence this jodi is here to stay!" predicts Bhavikk.
Another positive aspect is that Siddharth in his 38th and Vidya in her 34th year are passing through proper vivah yog (best phase to get hitched), says the astrologer. But there could still be trouble in paradise! Why? "Since they share the powerful Number 1 (Sun) between them, it can make them fiercely competitive with each other and ego clashes may creep in," says Bhavikk, adding that this could be avoided if the couple worked towards a common goal and gave each other enough space to grow.
"Siddharth should immediately wear a Yellow Sapphire and a Hessonite while Vidya must try a Blue Sapphire and an Emerald to bring an overall positive impact in their marital as well as professional lives ahead," recommends Bhavikk very strongly.
Do you think Vidya and Siddharth will have a happy married life?