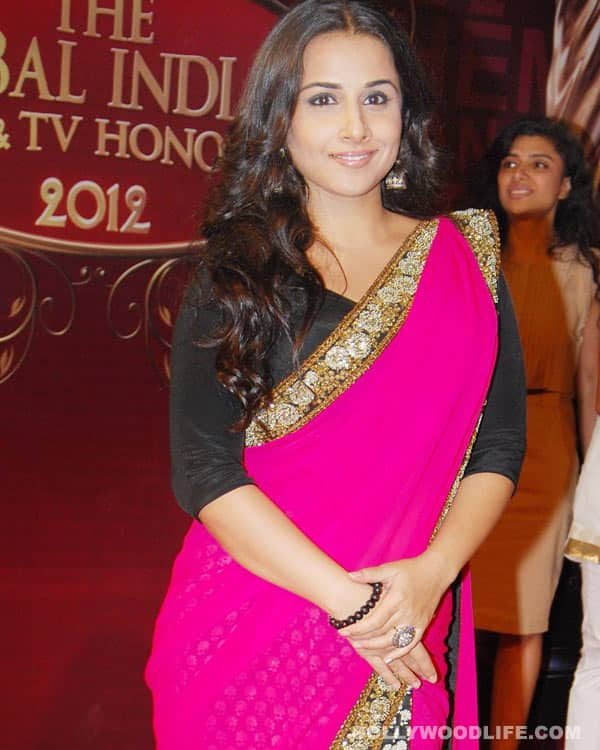 After back to back superhits like Kahaani and The Dirty Picture, the babe seemed the perfect choice for a world tour, organised by the Moranis
The tour kickstarts in October and we are sure Ms Balan is all geared up for the exhilarating trip. Considering it's her first world tour, Vidya is on seventh heaven and is leaving no stone unturned to prepare for the tour. In B-town, world tours have most often been a very male centric affair till date, but looks like the tables have turned in favour of the Silky babe. The actor created waves with her bold and incredible performances in Bollywood. Very rarely have female actors been the cynosure in an international world tour. Usually tagging along in groups, they have always been more of an add-on. So a show dedicated solely to Vidya Balan is quite a radical change and looks like the industry is finally doing away with conventional practices.
The Moranis had also roped in Ranbir Kapoor for a world tour, but since the actor kept postponing the plan, they finally settled for Vidya, who's the most lucrative cash-cow in B-town right now. We hope Ms Balan brings in the much needed moolah with her oomph and chutzpah at the world tour. All the best Vidya!