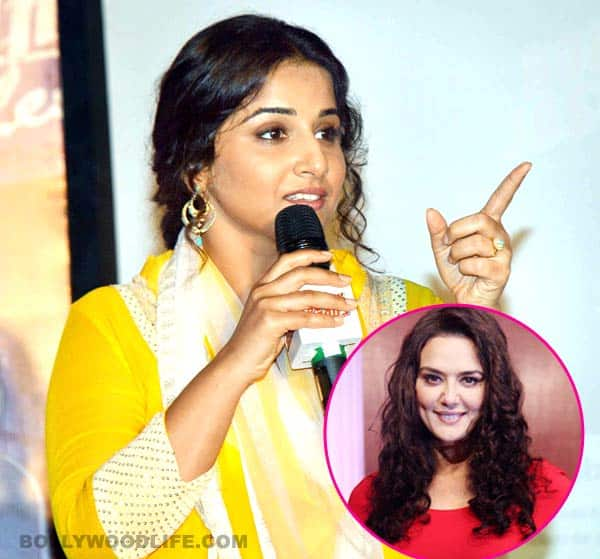 After big names like Salman Khan and Amitabh Bachchan decided to keep mum on the Preity-Ness issue, the Bobby Jasoos actor has come out in support of the courageous actor
Preity Zinta's decision to lodge a complaint against Ness Wadia might not have been approved of by some but Vidya Balan has lauded the King's XI Punjab co-owner's bravery.
She commends the fearlessness with which Preity decided to speak her mind and said, "I don't know the exact context of the case, so what can I say? Preity has always stood up for her rights, and that is great."
Unlike other actors, the Bobby Jasoos actor approves of Preity's decision to slap molestation charges on Ness Wadia. She adds, "If she felt it was the right thing to do, then it is the right thing. But full marks to Preity for having the courage. Why should anyone keep quiet if they want to speak up about it, or if they want to go to the police?"
Vidya continued to say that she feels worried about the safety of women in our society. She feels insecure and finds the situation angering but also thinks that women like Preity can be the beacon of hope and change due to their bravery.