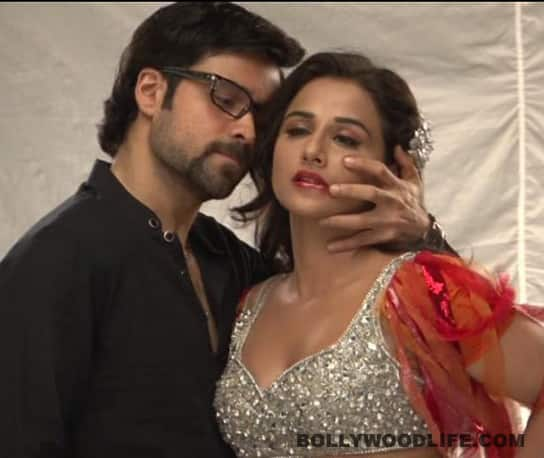 The Dirty Picture may sound sleazier with a literally-translated-into-Hindi title but its dialogues fail to pack a punch in English
Vidya Balan excels in Kahaani, but it was in The Dirty Picture that she totally transformed herself as an actor. The film saw her reciting some of the best lines of 2011 and gave Bollywood a new pair – Vidya and Emraan Hashmi. Vidya's Silk and Emraan's Abraham had some amazing one-liners by Rajat Arora. What if the film's dialogues, like its title, were in English instead of Hindi? Would these one-liners still sound that amazing? We tried our hand at translating them and this is what we found:
Abraham
Har aadmi ke liye ek aurat hoti hai… Usse bach gaye, toh life ban jayegi…
For every man, one woman is there… From her escaped, then life will become
Aurat jo hai na rainbow ki tarah hoti hai, jitne rang utne roop; kisiko lagti hai lottery ki tarah, lag jaati hai to kismet khul jaati hai; kisiko hoti hai mohabaat ki tarah, ho gayi to jaan atak jaati hai; mujhe to chadhi zehar ki tarah ki ab paani bhi peeta hu na, to aag lag jaati hai
Woman who is there is like rainbow, how many colours, that many faces; for someone she is like lottery, get it then Fate opens up; for someone she is like love, happened then life gets stuck; for me she climbed like poison, that now even if I drink water, fire gets started.
Silk
Aise mat dekho, lagta hai marinated murgi ko tandoor dekh raha hai.
Like this don't see, feels like a marinated chicken is stove being watched
Jab upar wale ne zindagi ek di hai to do baar kya sochna.
When person above one life has given then two times why think
Jawani taste karne ke liye hoti hai… waste karne ke liye nahin
Youth is for tasting, not for wasting
ALSO READ: Mogambo khush hua? Mogambo became happy?
Arshad Warsi: tongue in cheek!
Shahrukh Khan: In which film I die, film becomes superhit!
Is 'Kahaani' an apt movie title for a thriller?
BADE ACCHE LAGTE HAIN: In the distance between arms, two loves are meeting

Kareena Kapoor says: I Am Crazy of Love!
Salman Khan in Dabangg: I will make many holes in your body
Rajinikanth said: The time for me to come has come, the time for you to go has come