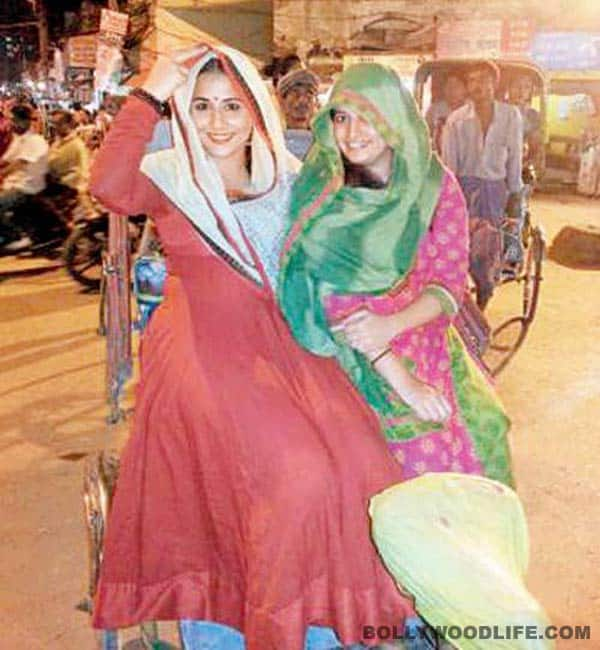 Thankfully the Ghanchakkar actor managed not to attract attention and cause chaos in the holy city
We all know when it comes to the six-yard-long cloth piece – the sari – Vidya Balan has an obsession for the traditional Indian garb. She and the sari are like conjoined twins, absolutely inseparable. Honestly, we've got a bit tired of spotting the voluptuous Vids in saris, but then they do show off her sexy curves and cover the ugly bulges, so we shouldn't complain. Right, na?
Anyway, during a recent ad shoot in Varanasi, The Dirty Picture actor's obsession for saris put her staff members and the organisers of the shoot in a tricky situation. After her work was done, Vids announced that she wanted to indulge in some retail therapy and buy the famous Banarasi saris from the place where the silken cloth originated.
But after Vidya's Silk act, letting her walk through the busy streets of the crowded town would be foolish, felt her team. So, our spirited spy says, "She came up with the idea of dressing in a salwar kameez and covering her face with a dupatta, so no one would recognise her."
Fortunately the strategy was successful, and surprisingly Vidya not only managed to buy some Banarasi saris, but also got a taste of the famous Banarasi paan. It looks like once she sets sight on something, she does get it!