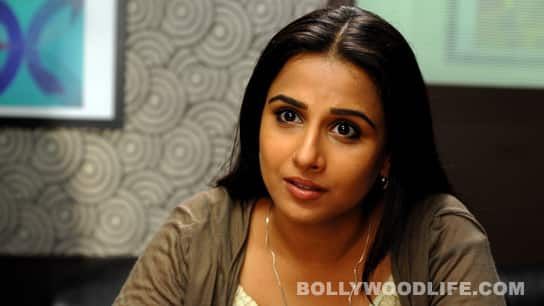 The Kahaani director also says his last film Aladin flopped because he didn't engage the viewers
It's not easy to take the responsibility of failures, but Sujoy Ghosh does it and says his Aladin bombed because he failed to narrate an engaging story. Now he has moved on with Kahaani and feels there is no point in fretting over past mistakes. "If a film doesn't work, the reason is simple – as a director I have failed to tell you a story. You have given me the trust to come and see the film and the moment I fail to keep you on the seat I fail to tell you a story," said Ghosh, whose Aladin bombed despite a huge star cast. "Aladin flopped because I failed to tell a story," added the director who seems to have learnt tricks of the trade after tasting failure. "You have to move on. This is one industry where you can learn anything out of failure. It is a waste of time if I sit and post-mortem the reason behind the failures."
While the promos of Kahaani are getting a positive response, Ghosh explains how Kahaani, which has Vidya Balan in the lead role, was conceived. "Basically, Kahaani comes a long way. The transformation that a woman goes through when she becomes a mother and how overnight she becomes so protective – this change is fascinating! I wanted to explore how a woman would react when her husband goes missing. How would she survive?"
Thanks to the stupendous success of The Dirty Picture, Vidya is one actor every director wants to work with. But Ghosh clarifies that he had contacted her much before the film. "In fact, I had approached Vidya for the film even before Ishqiya," he said and added that he had been planning to work with Vidya for a long time but things fell in place only with Kahaani. "I can't imagine anyone other than Vidya for the role because for me, Vidya comes first and then the film. I anyway wanted to work with her."
In Kahaani, Vidya plays a pregnant woman who flies down to Kolkata to find her missing husband, while The Dirty Picture has left a strong impact on the audiences and she is termed as a sexy actor. But the director feels a versatile actor can pull off any role with ease. "I don't think Vidya is termed as a sex symbol. She is a realistic actor. Needless to say she is versatile. I don't think it matters as she can pull off any roles," he said.
Ghosh himself has tried various genres in his career – after starting with musical film Jhankaar Beats (2003), he directed Home Delivery and then Aladin. His Kahaani, coming out March 9, is a thriller. He has not only shot the film in Kolkata but also explored the dark lanes and alleys of the city he is so familiar with. "For me, the reason behind shooting in Kolkata was that the world (in the film) has to look believable. As a writer, I have to know my city – the darkness and the light of the city. I know Kolkata and I wanted to exploit it to the peak in terms of characterisation," he said.
Ghosh, who has written, directed and produced the film, believes it becomes easier for him to justify his characters when he writes a script himself. "I can justify the character. It becomes easier for me to explain my crew members and star cast, how I look at the characters and how to capture that image," he said.