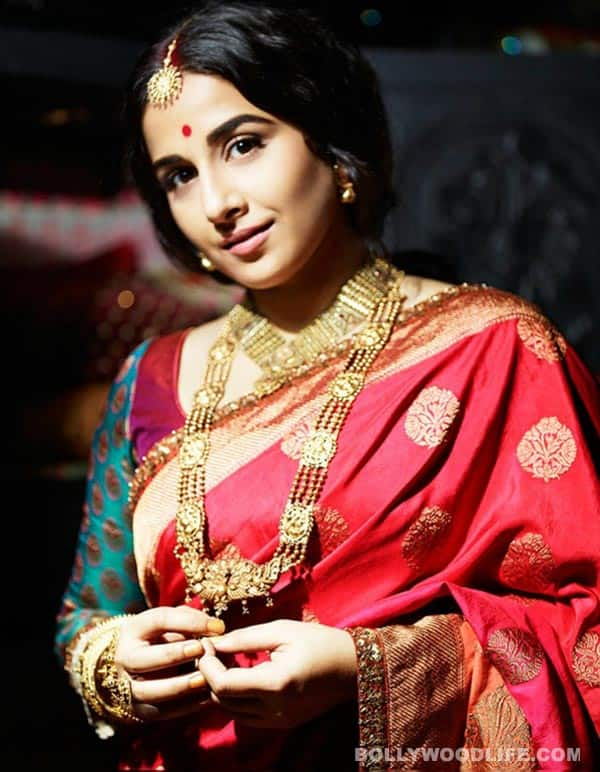 The babe shot some jaw-dropping pictures for Filmfare mag, and we must say she looks super attractive in her desi avatar
Vidya Balan looks ravishingly retro, doesn't she? The one in which she's wearing a red saree and matching it up with some intricate gold jewellery takes us back to her Parineeta days. The same charm, the same old-school statement – Balan ditches everything that's style-wise banal for the shoot.
Aesthetically taking the plunge from desi to astonishingly vintage – the cropped hair and gorgeous red lipstick combo simply blows us away. VB has always done justice to the retro look – be it posing the old-fashioned way in those striking Indian ensembles or showcasing that 'old is gold' charm with such great effortlessness – yes, for once we aren't complaining about Balan's traditional style choices….