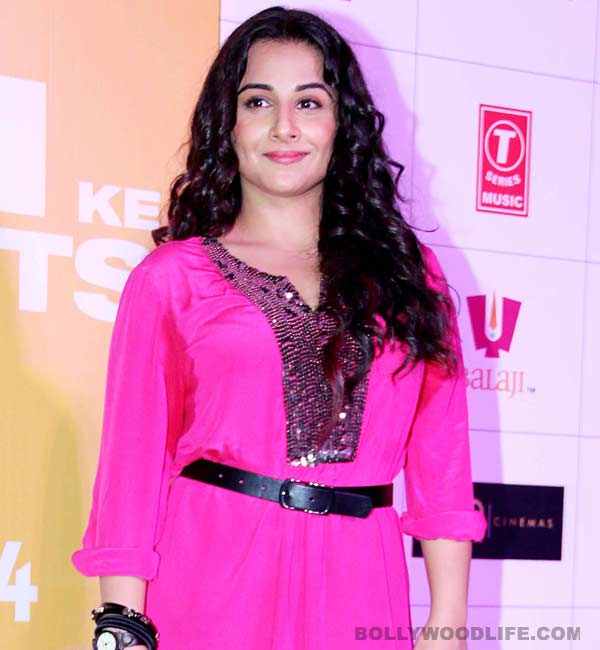 Rumours suggested that the Kahaani babe is pregnant and taking a break from Bollywood
Vidya Balan's drab appearances in drab loose outfits and hush-hush her visit to a suburban hospital got tongues wagging. The actor during the promotions of her last release Shaadi Ke Side Effects decided to ditch dancing on stage with reality show contestants which further added fuel to this blazing fire, then came pieces of how nimboo paani was ordered to ease a queasy Vidya on another reality show during SKSE promotions. But her ouster from Sujoy Ghosh's film was what kind of came as a confirmation. However the filmmaker who waited for quite sometime to work with his favourite actor says she is not expecting.
Ghosh in an interview said, "Yes, Vidya is taking a break. She said she needed a break. She hasn't told me she's pregnant. I don't think she is. I've spoken to Kangana. If she agrees then that's fine."
While Ghosh is disappointed that he cannot repeat his success story with Vids, we're sure Kangy's lucky streak might just work for him this time around. As for Vidya taking a break from work looks like the only hero she wants to spend time with now is her SRK (Siddharth Roy Kapur).