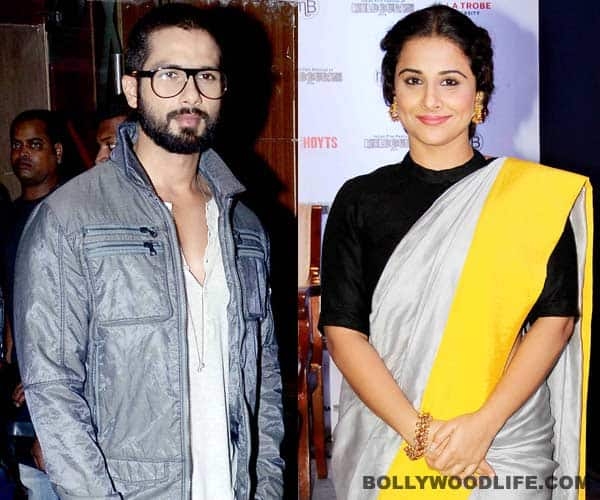 Sasha has bought a flat in the same building where Vidya currently stays with her hubby dearest. But its not an issue for the Oh la la babe. That's what she says….
Vidya Balan and Shahid Kapoor aren't best of friends but the duo did work together in a film not too long ago. Yes, we are talking about Kismat Konnection which turned out to be a dud at the box office. Around the same time there were rumours about these two being romantically involved. We dunno if the grapevine was true but since then Vids and Shahid have maintained safe distance from each other. However, recently reports were doing the rounds that the Bobby Jasoos actor was miffed with the Kapoor lad as he had bought a flat in the same building where she resides. But looks like those reports were just hogwash. We say so coz while talking to a leading daily, Sidharth Roy Kapur's wifey said, "That's ridiculous. Anybody is allowed to buy property anywhere, and Shahid is a colleague. Why should I have a problem?"
She further added, "We (she and Kapur) are very happy in our house (laughs). And Shahid isn't a criminal. If there was one living in my building, then I would be upset and worried. I wish him (Shahid) the best in his new house."
In that case, we are sure it won't be awkward if Vidya and Shahid bump into each other in their building, hai na?