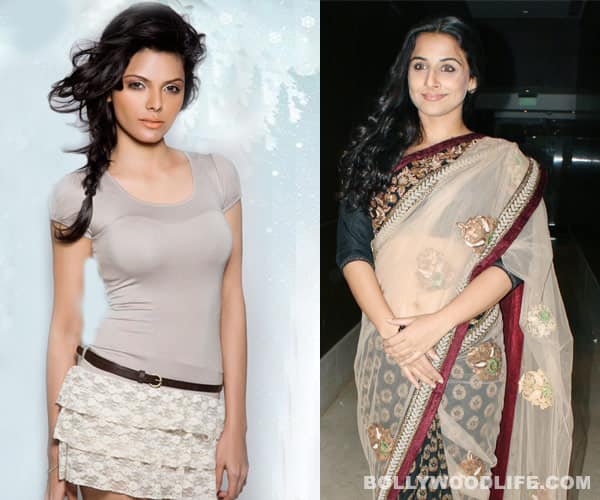 The ladies will be seen at the 66thCannes International Film Festival this year. While Vidya is a part of the jury, Ms Chopra and her director Rupesh Paul will be proudly releasing the second trailer of Kamasutra 3D,
The 66th Cannes International Film Festival is almost here, and it's time to scrutinise red carpet statements and sophisticated soiree styles. Nayi naveli jury member Vidya Balan, we hear, is planning to wear her darling designer Sabyasachi's creations and Sherlyn, we are sure, is going to resort to one of her teeny-tiny outfits, showing off her surgery sculpted hot bod. But what we really want to know – who's the one you are going to waste your mouse clicks on or enthusiastically wait to gaze at in the picture pages of the morning newspapers?
Sherlyn is obviously going to be a photographers' delight in her skimpy clothes, and VB is really not likely to surprise us with anything unusual or take a break from her crisp Kanjeevaram sarees. If she does, we will be glad, but her weight is definitely going to restrict her from crossing over conventional style frontiers.
But what suddenly struck us is that even if VB was all toned and free from excessive fat, we doubt she would have opted for a nicely feminine gown. Remember, she was quite slim during her Parineeta days, but how often did we see her sporting mind-blowing western creations? Nada…!
If you ask us, we are most eagerly waiting to see Sherlyn 'the spicy' Chopra's fashion choices, coz they will certainly shock and yell statements. As for Vidya – an aesthetic Sabya saree and a couple of flattering camera angles should do the trick of making her stand out, since style-wise she couldn't possibly be more predictable!