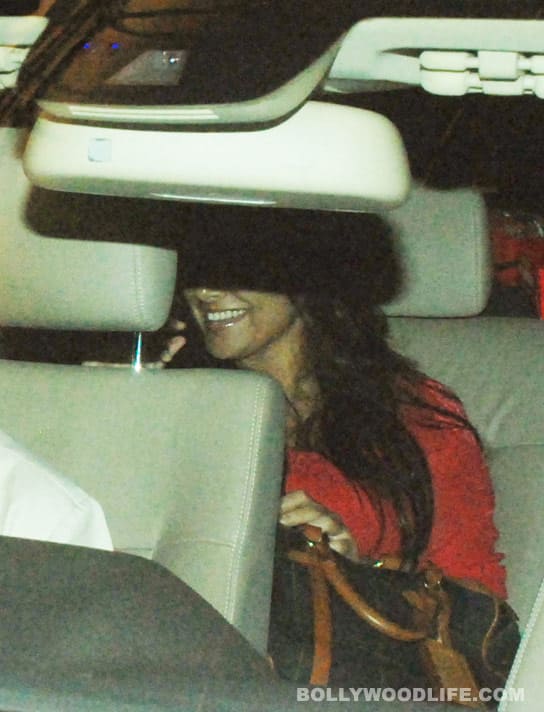 Spotted at the airport, along with beau Siddharth Roy Kapur, Ms Balan seems to be having the time of her life teasing the paparazzi and playing around with the shutterbugs
Cheap thrills or guilty pleasures, whatever you call it, but we think Ms Balan is back to her childhood days. There are celebs who resort to pretty serious measures (and expressions!) in trying to signal the media to stay away and stop taking their photographs. But Vidya, who was recently caught sitting next to boyfriend SRK aka Sidharth Roy Kapur in the car, seemed to be enjoying playing hide and seek with the media.
The wicked grin was so prominent even though her face wasn't fully visible. "Catch me if you can guys" – that's what her partially noticeable silhouette indicated from all angles. And it looked like SRK was making the most of this entertaining game. Vidya has never really been vocal about her relationship with the UTV honcho. She has always evaded questions about her relationship with witty remarks. Even though this The Dirty Picture is out for public viewing now, it looks like she's in no mood to stop playing her juvenile games. Yet, we must admit Ms Silk that we love your chirpiness and your naughty attitude towards the whole thing. We are glad that you can see the humorous side to the situation. And about playing hide-and-seek, bring it on darling; we are ready for the game!
Photos: Yogen Shah