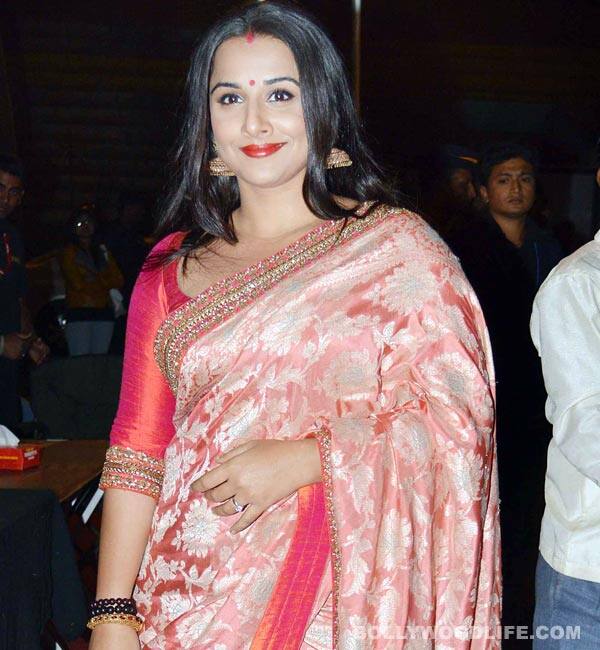 The actor, who has been winning awards for four consecutive years, says that she was surprised to win this year with PC and Sri nominated in the same category
Vidya Balan has definitely been a favourite at award functions for some years now, and we are not surprised. The actor has been consistently delivering some stellar performances in some really good films one after the other. The actor has won awards for four consecutive years for Paa (2010), Ishqiya (2011), The Dirty Picture (2012) and now Kahaani (2013). But she says that this year she wasn't really expecting to win an award.
"This year there were some unbelievable performances. I loved Priyanka (Chopra) as Jhilmil in Barfi!. I couldn't believe it when they called my name at an award function. I generally recall the names of the people I want to thank, but this time I was sitting there wondering I don't need to go through names because anyway I am not going to win. So it felt great when I did," said Vidya in a recent interview.
The reason why Vidya wasn't really expecting to win is because she was awed by Priyanka's performance in Barfi! and Sridevi's in English Vinglish and felt that they would walk away with all the accolades. "When there is a good female performance, I tend to be biased. And you also think about how you could have done the role. But when I saw Barfi!, I knew nobody but Priyanka could have done this role. Also, I have been a huge fan of Sridevi. Most often than not when people make comebacks there's something that's lost. But with Sridevi, she was there! Both these performances really inspired me," she said.
We like your modesty Vids, but we are sure you loved every moment of it when you beat your contemporary, PC and one of the most revered actors in the industry, Sri to come out tops!