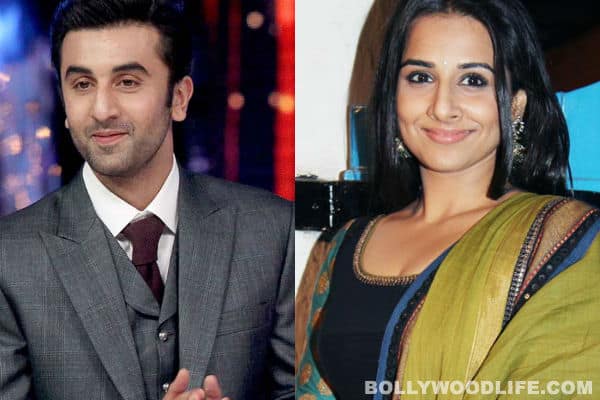 The Dirty Picture actor seemed very confident of her upcoming film Bobby Jassos
Vidya Balan was at her chirpiest best at the trailer launch of her spy film Bobby Jasoos. So is Ms Balan threatened by the Ranbir Kapoor's Jagga Jasoos that also happens to be a detective? Bobby aka Vidya feels there can't be competition between her and the Kapoor lad.
The Kahaani actor said, "I think Jagga Jasoos is releasing much after our film so I don't think there will be any competetion." The bubbly actor who is known for her spontaneous humour also added with a laugh, " After showing lots of love to Bobby Jasoos you can then shower a little on them (Jagga Jasoos) also."
Apart from Vidya Balan's Bobby Jasoos, this year will also have other jasoos films like, Ranbir Kapoor and alleged girlfriend Katrina Kaif's Jagga Jasoos, Sushant Singh Rajput's Detective Byomkeah Bakshi that will be releasing one after the other.
With so many films on detectives we wonder which film will the audience appreciate the most. Tell us Bollywoodlifers, which film are you most excited for, Bobby Jasoos, Jagga Jasoos or Detective Byomkesh Bakshi?