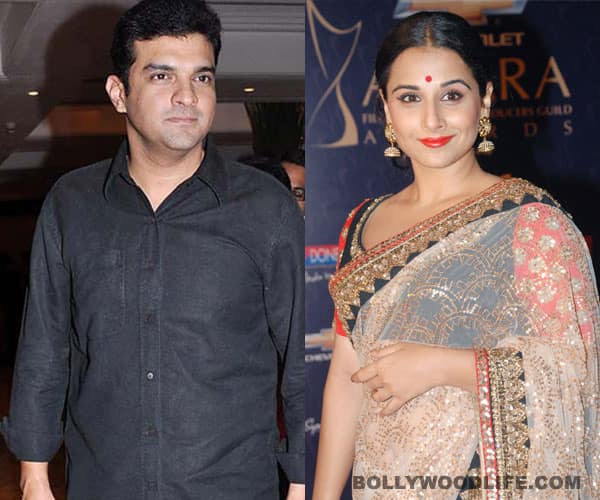 And will this be the next big, fat wedding of B-town? Read on to find out!
Almost a month ago, we woke up to the news of Vidya Balan tying the knot with long-time beau Siddharth Roy Kapur by the end of the year. The grapevine was abuzz with the couple's honeymoon plans to the Caribbean Islands too. And 'coz Sid and Vid had booked their romantic vacation in the latter part of December, we assumed – pretty confidently – that the duo would get married in the second week. And guess what, we were right! The wedding is scheduled to take place on December 14.
What's more, birdies chirp that Siddharth and Vidya are going to have two marriage ceremonies. One will be in South Indian style as per the customs followed by Ms Balan's family, and another in Punjabi style as per Mr Kapur's traditions. Whoa, so does that make it a big, fat B-town wedding? Maybe not.
And we say this because our feathered friends claim that the ceremonies will be strictly for family members. Hmmm, but wasn't the Saif Ali Khan-Kareena Kapoor wedding too tagged as 'strictly for family members'? And it ended up as one lavish affair that B-towners won't be able to forget for long. So in all probability, this one might also follow suit.
ALSO SEE:
Saif Ali Khan-Kareena Kapoor wedding pics: Manish Malhotra gives us a sneak peek!
So while we sit and speculate over what's in store this time around, stay clued in to this space for more dope on the Vidya Balan-Siddharth Roy Kapur wedding. Ciao!