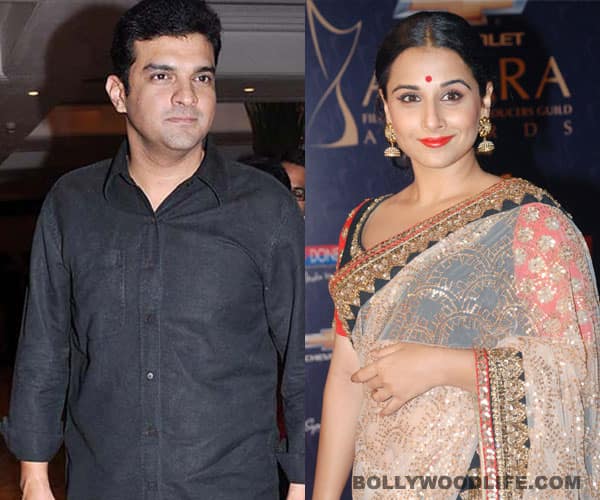 We knew that the two were going rock steady, but the news of their marriage did throw us a li'l off balance
Vidya Balan and her beau Siddharth Roy Kapur, the UTV head honcho, are pros when it comes to meeting on the sly. And so they did just that while buzz about their love nests and expensive trips just wafted around B-town without raking up too much of a hoo-haa.
But hear-o-hear, birdies reveal that the couple will soon get hitched. And soon refers to THIS December! Now that's a real surprise, no?
What's more, the wide-eyed tweeters who were unaware of it all till now even reveal that the planning part of Vid and Sid's wedding is already done and now the couple is focusing on the final preparations of the shaadi.
Hmmm, all this reminds us about Balan's sneaky sari shopping spree in Varanasi. Don't tell us that was for your wedding trousseau, Vids! Was it?
Anyway, while we're a li'l disappointed for not having been able to sniff this hot goss even as it happened, we're so happy that apni Kahaani actor and her jaan are all set to begin the new chapter of their lives together. Congrats, you two!
And yeah, we really hope that we're not in for yet another 'will they, will they not' episode a la Kareena Kapoor and Saif Ali Khan. Fingers crossed!